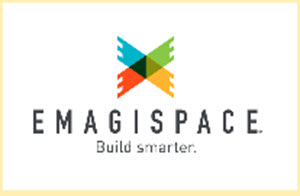 Colorado Springs, CO
844-949-2557
emagispace.com
Job Description
Position: Controller
Posting Date: August, 2018
Reports to: CFO
Location: Colorado Springs, CO

Emagispace® Background
The mission of Emagispace® is to enable the world to BUILD better, faster, easier, more cost-effectively, and in a sustainable way through our patented EmagiBlock® technology.
Emagispace® was founded in 2013 on the idea that building elegant, versatile interior spaces don't have to come with a hefty price tag, long lead times, or a team of builders and designers. Leveraging a patented state-of-the-art modular building block technology, we enable customers to easily design, create, and build impressive spaces without the hassle and costs of traditional methods. The application possibilities are unlimited—you can store, reconfigure, and re-use your EmabiBlock®'s.
From commercial office spaces to retail stores, art galleries, theaters and film studios, Emagispace is a one-of-a-kind building technology that allows anyone to quickly and easily construct high quality adaptable, changeable walls, rooms and unique structures in a fraction of the time and effort, yielding dramatic cost savings. We are revolutionizing the building process, by allowing anyone to build almost anything, anywhere, anytime!
Our innovative solution combats antiquated construction methods that have not improved in over 100 years. With the speed of change in business accelerating rapidly, this outdated approach proves problematic to the evolving requirements of building design. In addition, these methods are not transparent, are closed source, labor intensive and lack flexibility. In short, they cannot adapt easily and are unsustainable, contributing significantly to landfill waste.
Emagispace enables change that provides transparent, truly modular, re-configurable solutions that create a cost effective and sustainable way to build smarter today and future proof for tomorrow.
We support our clients' needs by offering standardized, turn-key, easy-to-implement, kitted solutions that build toward our goal of replacing stick frame construction.  This includes:
Blocks that can be infinitely custom configured and skinned

Privacy Pods

Accent Walls
Coming Soon
Pop-Up Retail

Focus Rooms

The sky is the limit. Emagispace can be the new stick frame construction!
Opportunity:
The Emagispace Building Block Technology is a platform that is using radical out-of-the-box thinking and technology to revolutionize, not only the building materials space, but all space and how people utilize the places in which they live, work and play. We are impacting the spatial relationships category from every angle – versatility, assembly, costs, strength, storage, transport, and even environmental impact. With a patented product we are quickly becoming the next ubiquitous platform. As more customers employ the Emagispace Building Block Technology, even more ideas, use cases and networks will transpire exponentially.
Emagispace is not about selling commodity-priced building blocks to the end customer. This opportunity is about building an ecosystem and platform in which the strategic channel partners purchase blocks, access plans/designs, trains their talent on Emagispace's systems, resupplies on-demand, and easily transports and warehouses inventory. Every channel partner is a member of the Emagispace community, and will (in time) become the most effective sales channel.
Valuing total addressable markets (e.g.: commercial office, commercial retail, replacing current stick frame construction, art galleries, temporary structures, disaster support, storage, weddings, etc.) takes this opportunity into the tens of billions of dollars.  The current strategy takes into account the 122B Office Market or the $59B spent on commercial renovation in 2014, which is expected to grow to $80B by 2020. Or self-storage, which addresses 48,500 US facilities along with $37.5B in revenue and 2.5B of net-rentable square feet. That doesn't figure in manufacturing, warehouse, retail, office, conference, construction, performance and display, and NGO-disaster relief, all which yield sizable potential.
Right now, the biggest challenge is not just to imagine the endless possibilities of Emagispace, but to stay focused and have the discipline to sell the current product within the vast opportunities available in order to rapidly scale the business. The category is massive, the product is fantastic, and the founders and investors are world class. There is no better time to join the company and deliver the early enterprise customers and systems/team to scale.
Market size: The addressable market is $100s of billions (office, retail, etc.). For some perspective, the office renovation market is 122 billion dollars.
Defensibility: Patents have been granted. Details can be delved into with candidates through the interview process.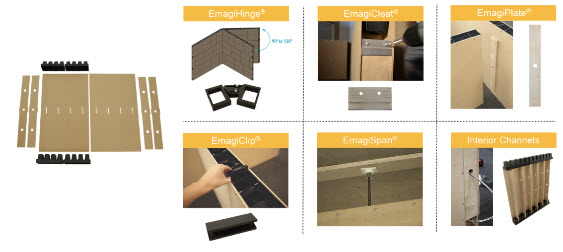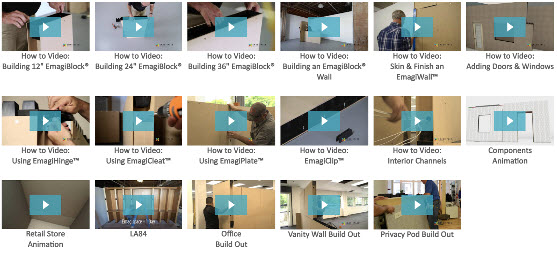 Position Overview:
We are in search of a self-directed and experienced Controller to oversee all financial and accounting activities. The successful candidate will be responsible for budget management, financial analysis, payroll, accounts payable, accounts receivable and financial reporting. This is a fantastic opportunity for a professional who thrives in a busy work place and is well-versed in working closely with senior management.
Position Objectives and Responsibilities:
Accounts Receivable

Accounts Payable

Cash Flow management

Banking and credit card management

Accounting system data entry

Payroll approval & exceptions

Sales Tax

SOS filings

Provide data for Corporate Income Tax return and interact with CPA firm

Ensure that effective internal controls are in place and ensure compliance with GAAP and applicable federal, state and local regulatory laws and rules for financial and tax reporting

Financial Statement preparation

Financial Statement analysis: interpret the company's financial results to management and recommend improvement areas

Guides financial decisions by establishing, monitoring, and enforcing policies and procedures.

Protects assets by establishing, monitoring, and enforcing internal controls.

Monitors and confirms financial condition by conducting audits; providing information to external auditors.

Prepares budgets by establishing schedules; collecting, analyzing, and consolidating financial data; recommending plans.

Achieves budget objectives by scheduling expenditures; analyzing variances; initiating corrective actions.

Provides status of financial condition by collecting, interpreting, and reporting financial data.

Prepares special reports by collecting, analyzing, and summarizing information and trends.

Complies with federal, state, and local legal requirements by studying existing and new legislation; anticipating future legislation; enforcing adherence to requirements; filing financial reports; advising management on needed actions.

Protects operations by keeping financial information and plans confidential.

Contributes to team effort by accomplishing related results as needed.
Position Requirements/Qualifications:
Bachelor's Degree in Business, Accounting, Finance or related discipline

Accounting designation (CMA, CGA or CA), or an equivalent combination of related experience and education

Minimum 10 years accounting experience in a senior accounting or financial management role

Strong interpersonal and communication skills

Impeccable analytical and organizational skills

Self-motivated and self-directed

Ability to work closely with a senior management team
Why join our team?
With our technology, our goal is to give everyone access to the revolution of our building block. This isn't your typical start up business – we have a physical product. If you'd like to work in a dynamic, collaborative, respectful environment where colleagues share ideas and encourage each other to think creatively, Emagispace is the right place for you.