EmagiKit™
Privacy
Rooms
Get the privacy you need,
at a price you can appreciate.
With the increase of open concept workspaces, employees often need a quiet place to do more focused work, make calls or have video conferences. They need somewhere to meet with colleagues, interviewees and clients. They need spaces to contemplate and meditate. And, new mothers need a private place to nurse or pump.
Known as productivity rooms, huddle rooms, private offices, meeting rooms, meditation rooms, interview rooms and focus rooms – the space goes by many names and configurations, but the end result is the same: a quiet space where office workers can devote themselves to a task or meeting within an open, collaborative floor plan layout. These mini conference rooms are versatile, portable, reusable, and affordable. Emagispace provides, modular focus and interview rooms that solve your organization's need for a quiet workspace.
6' x 6' Focus Room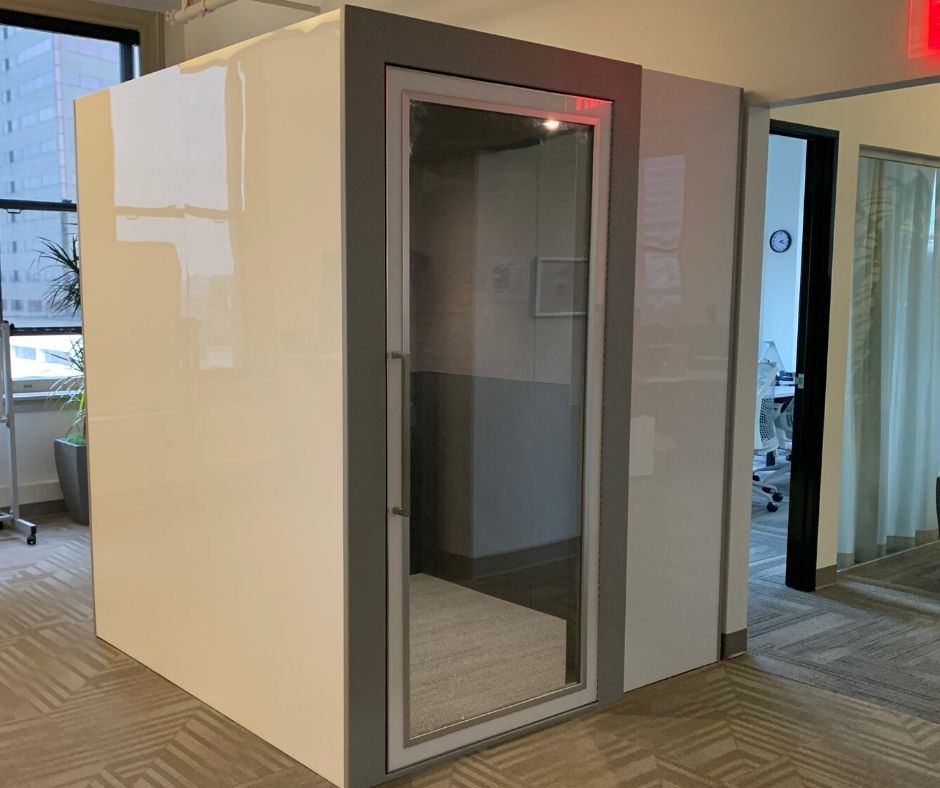 4' x 8' Privacy Room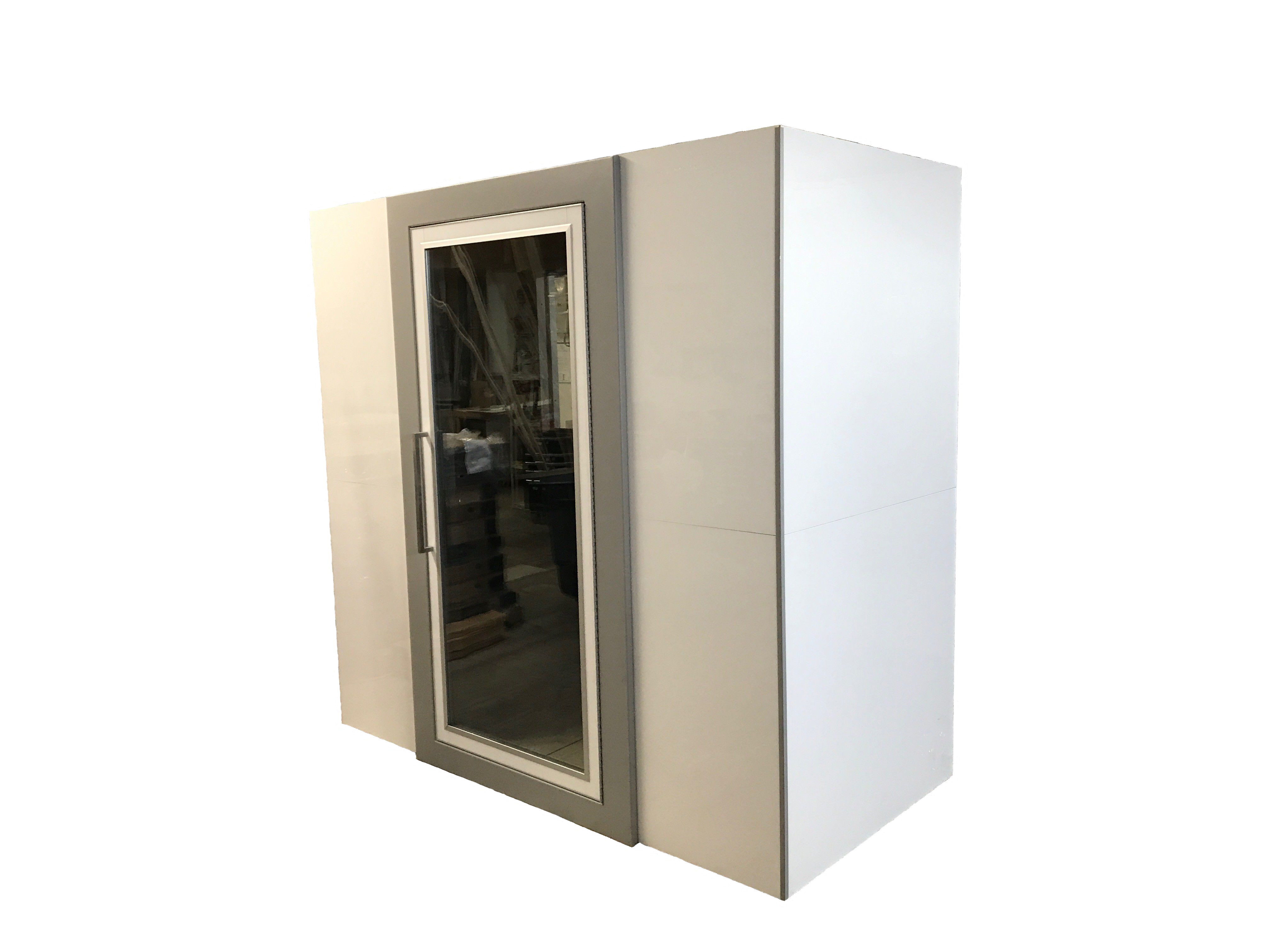 Dimensions
Exterior: 96"W x 48"D x 88"H
Interior: 87.5"W x 39.5"D x 84.25"H
Wall Thickness: 3.75"

Exterior colors
Interior colors

Learn More
EmagiKit Privacy Rooms include:
Core walls utilize the patented, precision-built EmagiBlock® connector block technology
Satin-finish extruded aluminum framing with varied finish materials
Vinyl-covered hardboard on both the interior and exterior walls and ¼" tempered glass storefront door
9mm PET on both the interior and exterior walls and ¼" laminated glass storefront door
Architectural Aluminum on the exterior walls, 9mm PET on the interior walls, and door construction of air channel between ¼" laminated glass and ¼" tempered glass
Ceiling is PET-covered hardboard in an aluminum frame Floor is ½" MDF covered with carpet
Features
Sidelights on main wall
Sensor-activated LED overhead lights
Doors mounted using continuous hinge
Automatic door closer with internal and external handles
Duplex outlets and dual USB charge plugs on each vertical raceway
Class A fire rating available