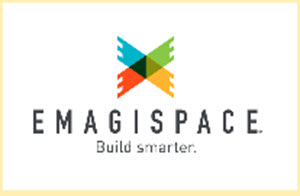 Colorado Springs, CO
844-949-2557
emagispace.com
Job Description
Position: Systems Administrator / Programmer
Posting Date: May, 2019
Reports to: Chief Executive Officer
Location: Colorado Springs, CO

Emagispace® Background
The mission of Emagispace® is to enable the world to BUILD better, faster, easier, more cost effectively, and in a sustainable way through our patented EmagiBlock® technology.
Emagispace® was founded in 2013 on the idea that building elegant, versatile interior spaces doesn't have to come with a hefty price tag, long lead times, or a team of builders and designers. Leveraging a patented state-of-the-art modular building block technology, we enable customers to easily design, create, and build impressive spaces without the hassle and costs of traditional methods. The application possibilities are unlimited—you can store, reconfigure, and re-use your EmabiBlock®'s.
From commercial office spaces to retail stores, art galleries, theaters and film studios, Emagispace is a one-of-a-kind building technology that allows anyone to quickly and easily construct high quality adaptable, changeable walls, rooms and unique structures in a fraction of the time and effort, yielding dramatic cost savings. We are revolutionizing the building process, by allowing anyone to build almost anything, anywhere, anytime!
Our innovative solution combats antiquated construction methods that have not improved in over 100 years. With the speed of change in business accelerating rapidly, this outdated approach proves problematic to the evolving requirements of building design. In addition, these methods are not transparent, are closed source, labor intensive and lack flexibility. In short, they cannot adapt easily and are unsustainable, contributing significantly to landfill waste.
Emagispace enables change that provides transparent, truly modular, re-configurable solutions that create a cost effective and sustainable way to build smarter today and future proof for tomorrow.
We support our clients' needs by offering standardized, turn-key, easy-to-implement, kitted solutions that build toward our goal of replacing stick frame construction.  This includes:
Blocks that can be infinitely custom configured and skinned
Privacy Pods
Focus Rooms
Accent Walls
Pop-Up Retail
Event Experience Walls
The sky is the limit. Emagispace can be the new stick frame construction!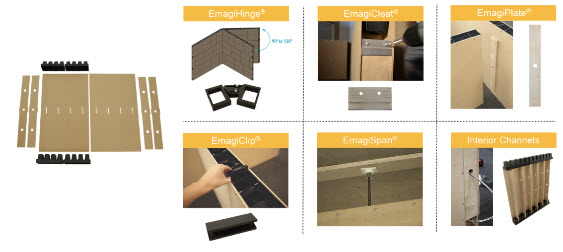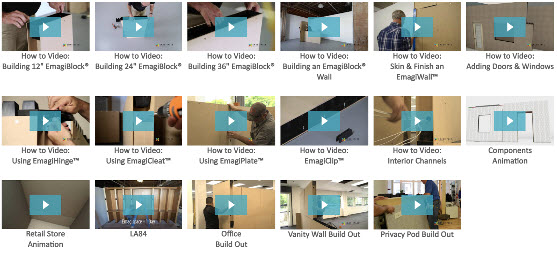 Our exciting startup needs a capable, motivated System Administrator / Programmer to take over all aspects of the development, configuration and maintenance of our computer systems. Do you enjoy tackling complex problems and finding elegant solutions? Do you enjoy coming up with creative solutions to a business's IT pain points? Are you constantly updating your knowledge of hardware and software trends and advancements? If you can answer "yes" to those questions, you'll fit in well with our company. We run a fast-paced but casual office in a supportive atmosphere. As the only IT staff member on our team, you'll wear lots of hats and gain plenty of valuable experience.  
Position Requirements/Qualifications:
An ideal candidate will have 2+ years of experience in IT support / systems administration, and some experience or strong interest coding in JavaScript. He or she will have strong communication skills across multiple departments. The skills and experience you have gained in life and your career are important. We recruit based on attitude and behaviors as these are what define great performers at EmagiSpace®. To be successful in this role you should be:
Intelligent
Ambitious
High Energy
Service focused – enjoy working with the team and finding innovative solutions to their problems
Determined and resilient
Position Objectives and Responsibilities:
Provide technical support for both hardware and software issues our users encounter

Manage the configuration, administration, and operation of systems including Windows, Salesforce, Quickbooks Online, Cin7, Five9 and a custom ERP

Monitor the system daily and respond immediately to bugs, security or usability concerns

Create and verify backups of data

Assist in administering the WordPress website for Emagispace.com

Install and test computer-related equipment

Assist in maintenance and renegotiation of software contracts

Assist in coding, testing, and maintenance of custom JavaScript software, MEAN Stack apps deployed on Heroku (gradual handoff from consultant to fully internal).
Why join our team?
With our technology, our goal is to give everyone access to the revolution of our building block. This isn't your typical start up business – we have a physical product. If you'd like to work in a dynamic, collaborative, respectful environment where colleagues share ideas and encourage each other to think creatively, Emagispace is the right place for you.
Compensation
Base Salary ($45-65K) + Benefits