EmagiKit™
Modular Retail Solutions
Re-imagine retail shop and display builds
Retailing today demands ever faster, fresher, more engaging experiences in smaller and nimbler formats. Can your retail space keep pace? With Emagispace as your partner, the answer is yes! See how easy it can be to move at the speed of retail with our EmagiKit™ next generation modular retail building solutions.
Our innovative retail building components helped create Samsung's state of the art connected pop up shop concept.
Create and customize new retail experiences with our flexible, fast, and cost effective modular retail kits.
Set up shop in a fraction of the time, cost and effort of traditional builds using our EmagiBlock® unique interlocking block-building approach.
Develop retail shops and displays that can be redesigned, reconfigured, disassembled, stored, and even moved to another location, any time, anywhere.
Get the adaptability and affordability of conventional modular assembly displays with the quality of custom store builds.
Pop Up ShopsIn-Store DisplaysCo-working Space in Stores/MallsTrade Show Exhibits
Bring your retail vision to life in the most easy, fast, cost effective and sustainable way. Our building products make it possible with:
Quick snap-and-fasten assembly with minimal tools and construction skills needed
Infinite design options and reconfigurations to trends and layouts
Highly customizable finishes to fit your brand experience
Reusable, long life cycle products with low total cost of ownership
Low mess and waste of construction with eco-friendly material
Why use responsive, adaptive retail solutions?
See the difference of our innovative retail building approach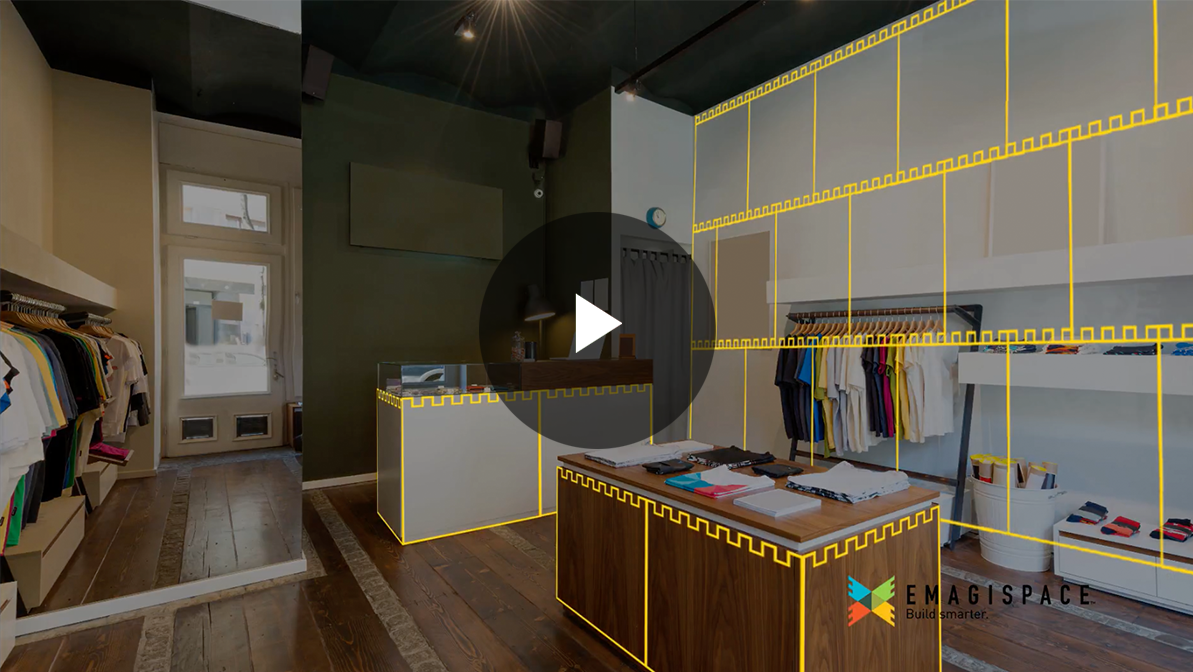 Our EmagiBlock components power a streamlined building process requiring less time, cost and labor. Get the agility to construct, modify, break down, and rebuild displays and layouts whenever retail trends, formats, or locations shift. We also have Commercial Office Solutions available.