Office
Solutions
Workspace solutions for agile
office environments
Open floorplan workspaces are the growing trend in office design and, with Emagispace, you can create a striking and productive business environment that easily adapts as needs change. Our patented building block technology enables an innovative construction platform.
Whether you need secluded spaces for phone calls and focused thinking, individual offices, focus rooms, or reception areas, Emagispace makes it fast, easy, flexible, cost-effective, and environmentally responsible. No disruption, no mess, no landfill waste. No wonder we were recognized by Fast Company as one of the World's Most Innovative Companies and earned the Editor's Choice Award for Product Innovation by BUILDINGS Magazine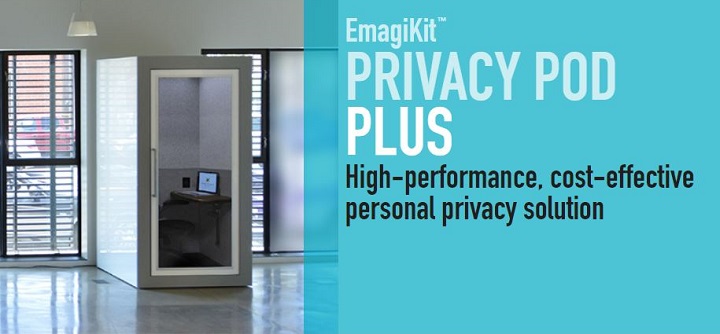 Privacy Pods create a quiet place for employees to take calls and focus.
Learn More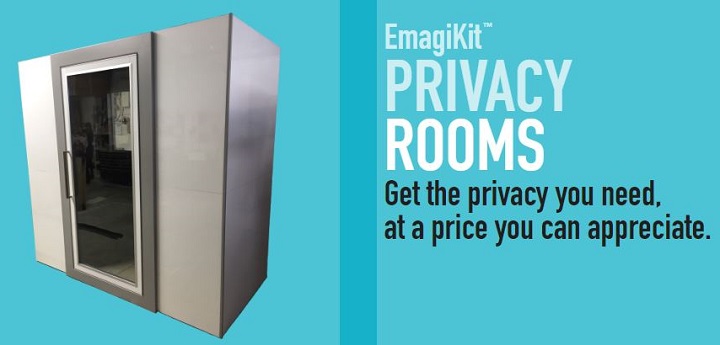 Privacy Rooms provide space for small groups to meet and collaborate.
Learn More

"We are huge fans of Emagispace. Our office turned out amazing, both the first time and the second round when we had to expand in the same space. The Emagispace product allowed us to be flexible and a create a look and feel that met our needs and culture. I would recommend Emagispace to anyone!"
Lori Torres – CEO