The workplace is changing. Gone are the days of employees being tethered to desks from 9 to 5, five days a week. The practice of working anytime, anywhere from any device now prevails and employers recognize the need for flexible office space.
Coworking and open plan design empowers collaboration and creativity among employees and maximizes space utilization for employers. And, the coworking trend will continue to accelerate over the next 5 years as corporations and start-ups alike strive to mitigate the risk of long term leases and employees seek more flexible workplace options.
JLL estimates that the number of coworking or flexible office spaces will grow more than 16% from 2017 to 2022 and membership will grow even faster at over 24%. The square footage of coworking space is anticipated to triple from 52M to 150+M in 5 years.  And, flexible workspace will comprise 30% of the market by 2030.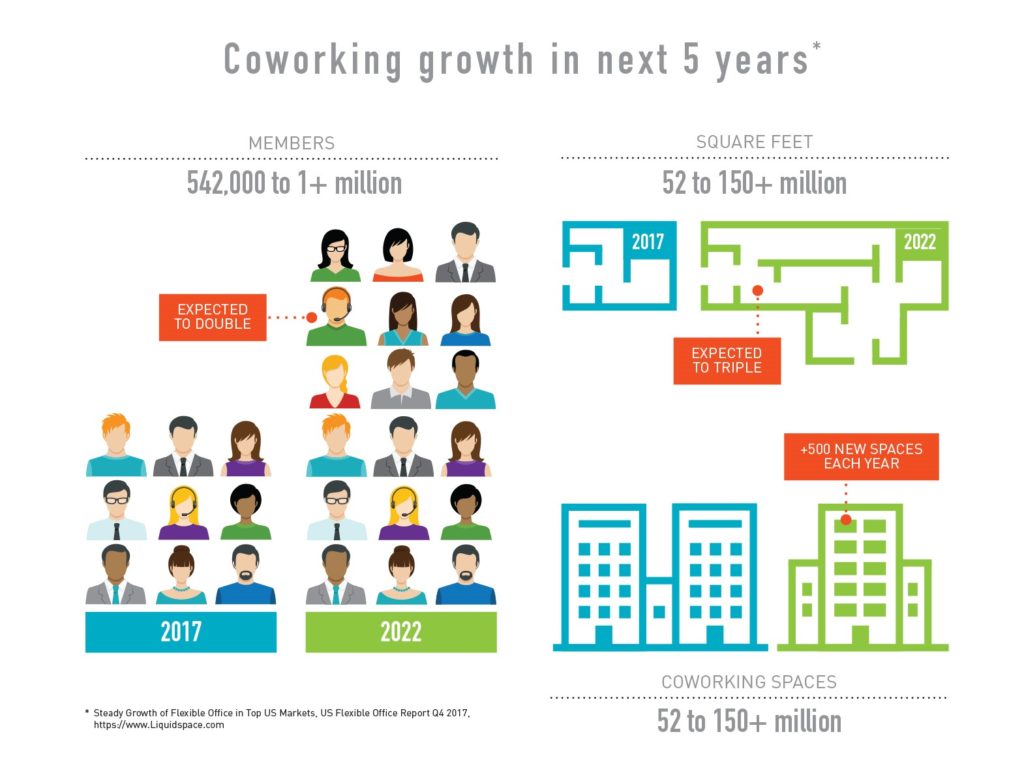 With the onslaught of open office floor plans comes the need for workplace privacy solutions that provide a quiet place to meet, conduct phone calls and focus without distraction.
Emagispace provides Privacy Pods to create smaller personal "workspace havens" that enable productivity and employee satisfaction while helping employers manage workspace efficiency.
EMAGISPACE PRIVACY POD MODELS