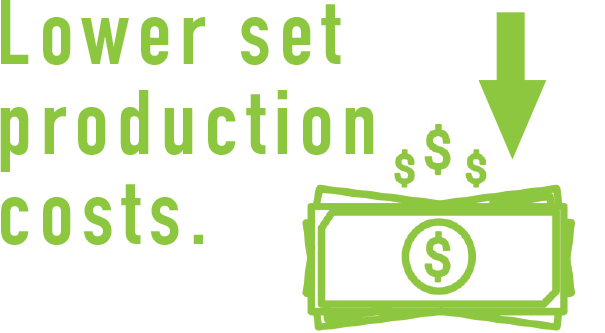 Art Performance Sets
Film, television and theater productions struggle to create a cost effective and more sustainable enterprise. With each new set that's built, an old one gets destroyed—trashed and discarded, adding tons to landfills. Isn't it time to re-magine space? To build smarter? Emagispace® allows you to design and build the set you want, with less labor, at less cost—and with reusable, environmentally friendly materials. Emagispace® utilizes a patented, kit-based interlocking building system to build high quality, solid wall solutions. MDF facings create a base for literally any skin design you desire.
CREATE AMAZING SPACES
Explore the images below to see how Emagispace® can create amazing performance sets. And see what our clients are saying after using the system.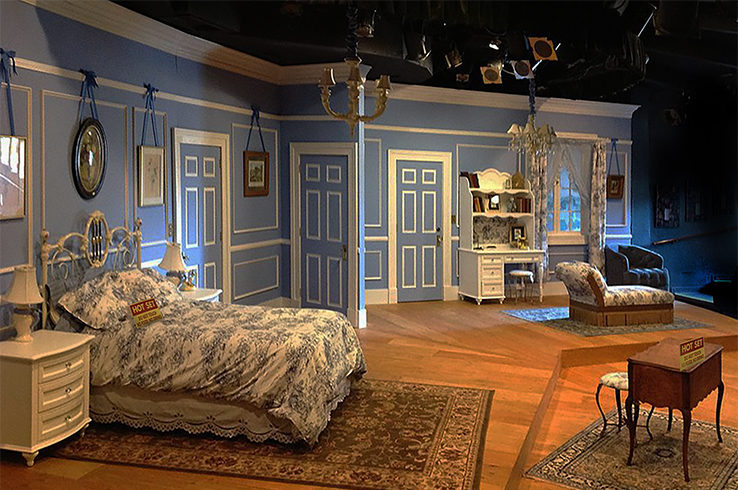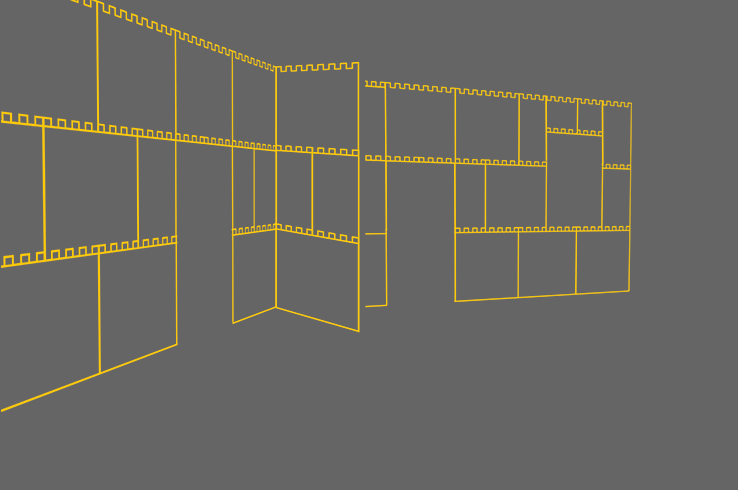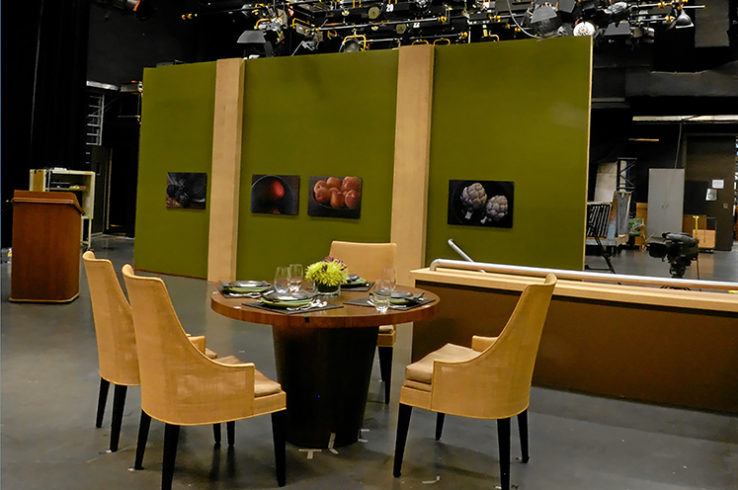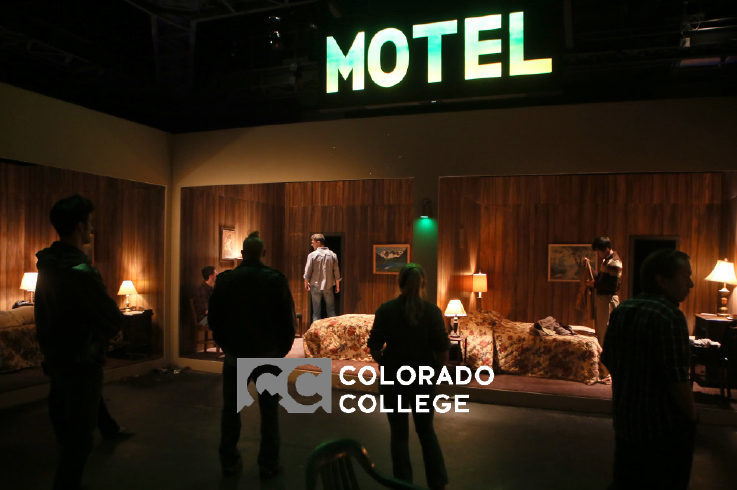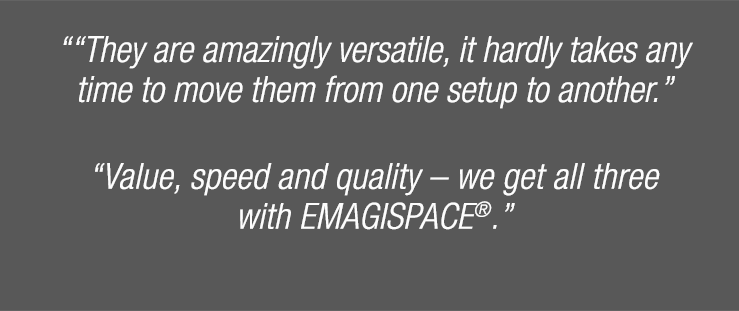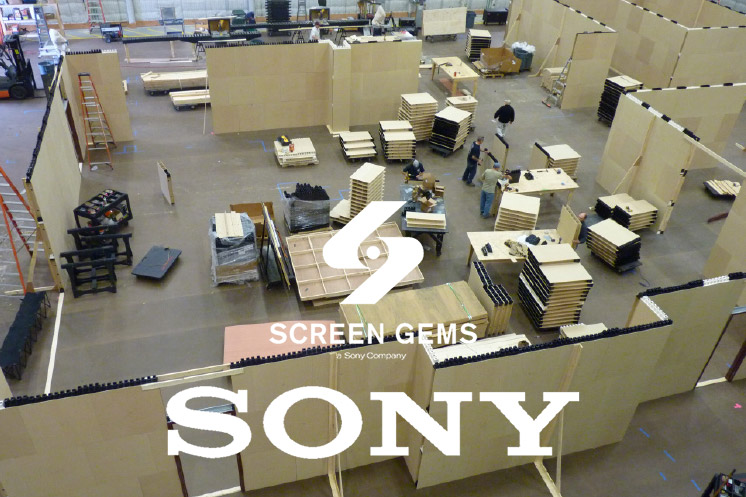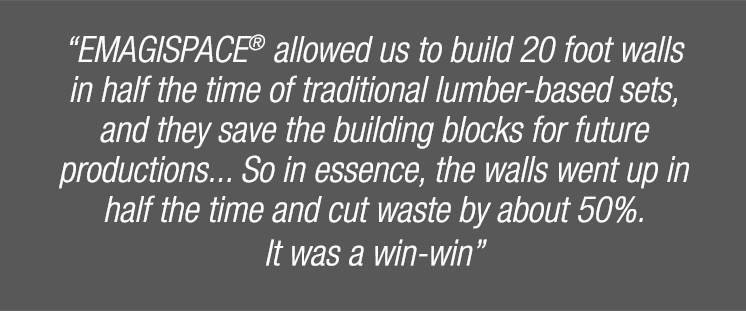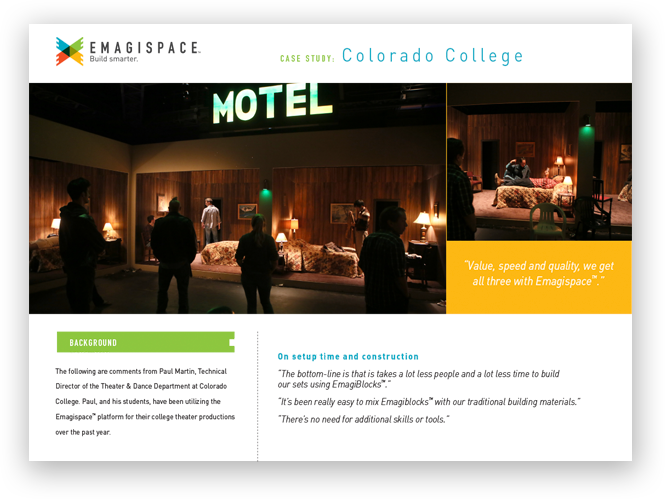 Colorado College Case Study
Comments from Paul Martin, Technical Director of the Theater & Dance Department at Colorado College. Paul and his students have been utilizing the Emagispace® platform over the past year.
This flexible system can easily accommodate any door and window wherever you need them. Use hinges to allow walls to move for camera placements. Additional kits give you the flexibility to create entire rooms. Sets can now be created at half the cost and in one-tenth the time of a traditional build process.
Additionally, Emagispace®'s simple, sturdy blocks can be quickly disassembled and reused again and again for different sets, so the cost savings accumulate over time while landfill waste goes down. It's the next gen, disruptive building technology, for the Film, Television, and Theater industry.
LONGTERM BENEFITS
The growth value of Emagispace® is significant when used across a spectrum of TV, movie and theater applications. For example, you can start with easy to assemble, quick solutions like limbo walls then add more value by creating dressing rooms or pop-up offices.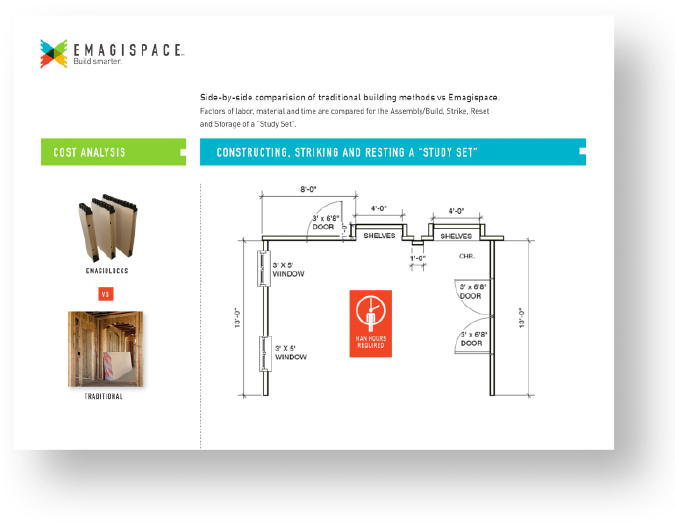 Set cost comparison analysis
Factors of labor, material and time are compared for the Assembly/Build, Strike, Reset and Storage of a "Study Set".