Reimagine space.
Emagispace® provides easy-to-assemble kitted solutions that enable agility and flexibility. From office privacy pods for a quiet place to conduct calls and focus in the workplace to barrier walls that enhance event experiences, we make it faster, easier and more cost effective for organizations compared to traditional build-outs. We also provide custom interior build solutions for strategic projects that need to be implemented quickly and cost effectively.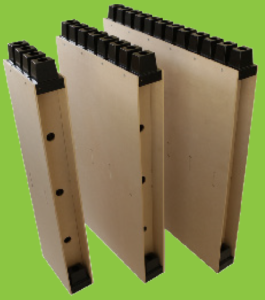 EmagiBlock
Technology
Sustainable medium density fiberboard panels (MDF) and ABS plastic interlocking blocks are the backbone of our building infrastructure.
Learn More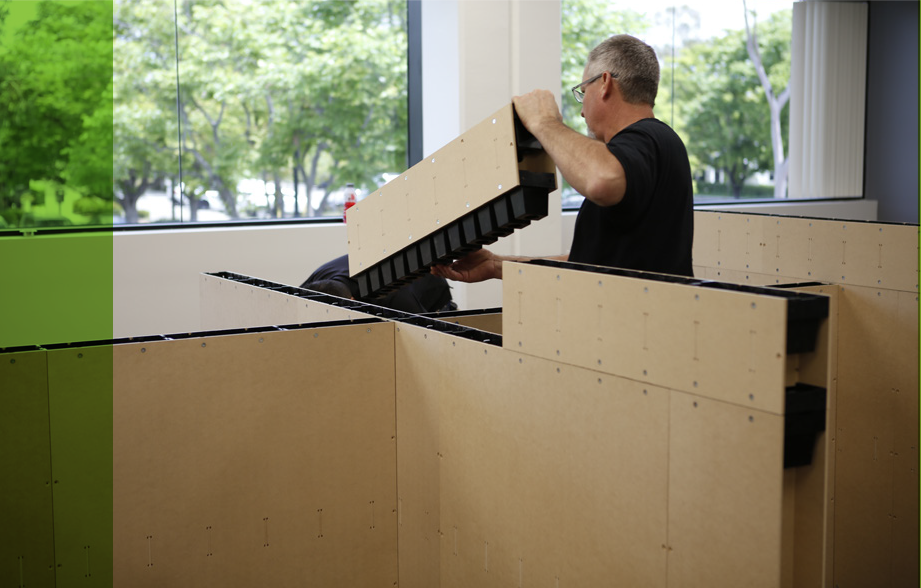 How we do it?
Through an innovative, patented building block technology that transforms modular construction, clients can seamlessly construct high quality, low cost workspace and event fixtures without disruption and mess.
Made of the highest quality materials including medium density fiberboard panels and ABS interlocking connecting blocks, our EmagiKits are durable, sustainable, easy to ship, build, move and store.
Fast Company even recognized us as one of the World's Most Innovative Companies and
BUILDINGS Magazine recently recognized us as Editor's Favorite Award in the Product Innovations Program!
"Emagispace® allowed us to build 20 foot walls in half the time of traditional lumber-based sets, and then save the building blocks for future productions... So in essence, the walls went up in half the time and cut waste by about 50%. It was a win-win"
President, Physical Production at Sony Pictures Screen Gem