In-store experiences have a profound impact on a customer's purchase habits, satisfaction and loyalty to the brand, whether that person is shopping for groceries or picking out a new pair of jeans.
Organized, easy-to-navigate stores are pleasant whereas messy aisles and poorly-stocked shelves lead to frustrated customers and lost sales. If you're wondering how to create a stronger in-store experience that promotes brand growth, increased sales and customer happiness, follow this guide.
Improving The In-Store Experience
At the core of every meaningful retail experience is a strong brand-customer connection. "When you build your experience based on the fact that customers will buy with their hearts rather than their heads, you're able to make each customer feel like the most important person in the store," Lucinda Honeycutt at HuffPost writes.
The ability to elicit emotion from customers is what's going to keep them coming back for more. Once they have memories and feelings attached to your shop, they'll be more inclined to choose your store over your competitors.
Efficiency And Satisfaction
Improving store layout and flow is a simple way to create stronger in-store experiences. One company that succeeds at this is the UK-based supermarket Waitrose. The store has been praised by customers because it's easy for them to find what they need, Nikki Gilliland at Econsultancy writes.
This helps the customer experience in Waitrose stores feel much more satisfying, as opposed to stores where someone regularly can't find what they need. Thinking about the layout and floor plan of the store, in addition to where things are shelved and how, is essential for making things easy to find.
Another pain point that modern retailers should address is product availability. In fact, products being out of stock has a major impact on store reviews and overall brand perception, according to Daphne Howland at Retail Dive. This finding was discovered in an analysis of over 400,000 online customer reviews of the top 28 retailers, as posted on Google and Facebook.
Inventory is also a core part of product availability in retail stores. Wal Mart is improving its retail management technology tools to improve product availability, Kelvin Claveria at Vision Critical writes. Specifically, they're shifting overnight stock hours to daytime at more than 430 small concept stores. With inventory and stocking staff on the floor during the day, there will be more people to answer questions, locate products and ensure item availability.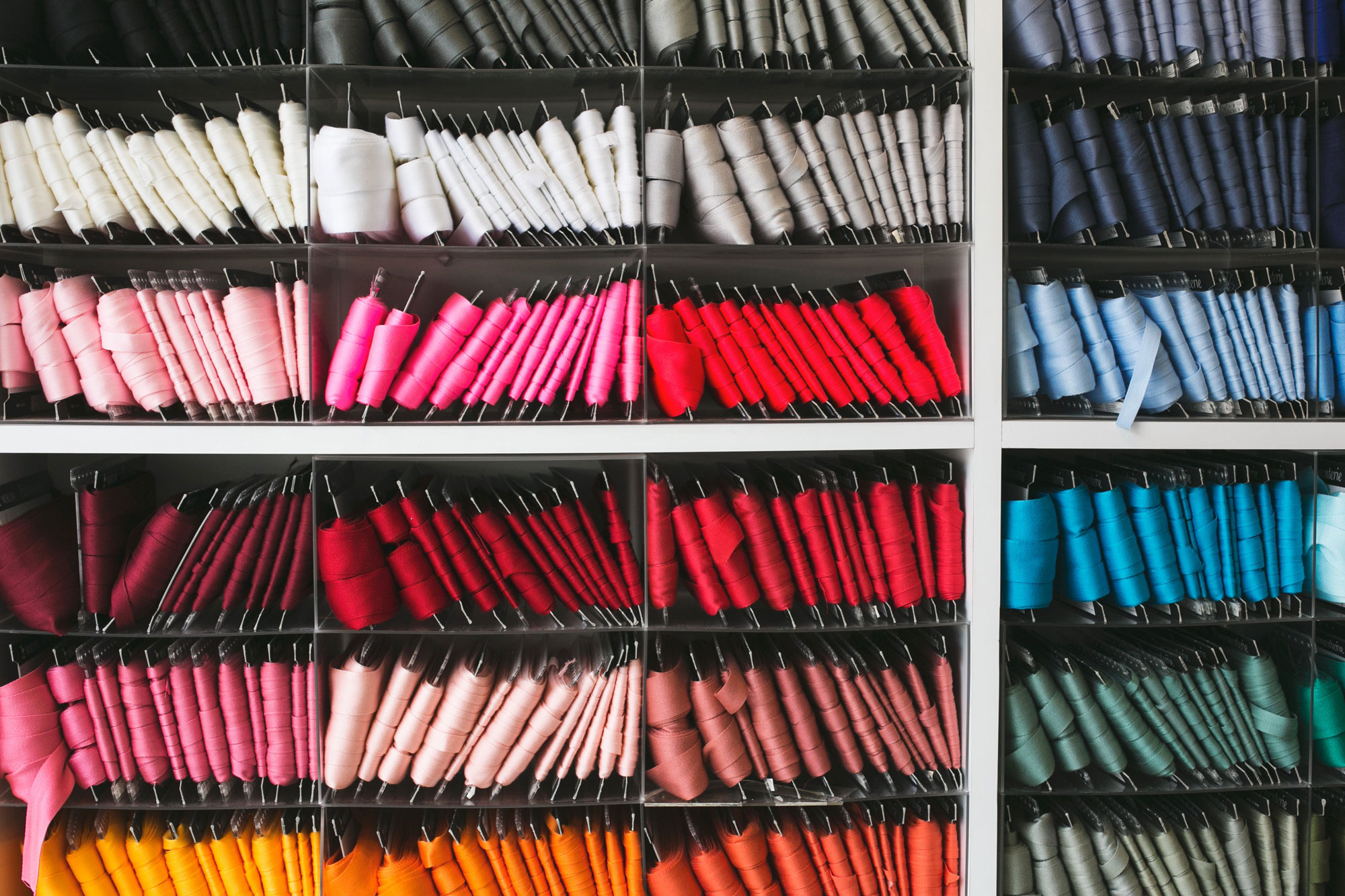 Curated Experiences
We've discussed the many benefits of creating a multi-sensory in-store experience for guests. It's important to consider how these experiences can be incorporated into the customer's path as they walk through the store.
This is one of the lasting advantages that brick and mortar stores have over online shops,  Kristen Brooks at Bazaarvoice points out. Physical retail environments allow customers to create personal connections with staff, products and the store itself. Capitalizing on this competitive advantage can help retail stores create more memorable experiences that keep customers coming back.
Experimenting with tactile experiences is one example Francesca Nicasio at VendHQ suggests. One idea might be to create play areas for children, where kids can have fun while parents shop. Potential sales are often lost when busy parents can't keep kids occupied during in-store shopping, David Ballard, creative director at Lick Creative, agrees. "Stores that can therefore engage with kids will get the thumbs-up from parents wanting a break from the stress, able to focus on what they came in for in the first place," he elaborates.
Another way to create positive in-store experiences is to allow customers to use and interact with products directly. Offer a workshop or organize an activity, iperceptions cofounder Duff Anderson writes. His local kitchenware store hosts cooking classes, letting potential customers try out pots, pans, cutlery and other products.
Outdoor clothing and gear retailer, REI has long been successfully hosting in-store and outdoor experiences across the country to engage customers, Amy Kennedy at BrandCraft Media writes. The brand's flagship store in Seattle even has a climbing wall where private instruction and classes can be reserved.
These experiences offer customers the opportunity to test the store's products, providing context as to how those items can enhance their everyday life. Different people will respond to these experiences in unique ways, so it's important to find out the one that works best for your particular target customer.
Seamless Checkout Process
Today's customers expect efficiency and speed during the retail checkout process. Andy Eastes, cofounder of inventory and warehouse management system, SkuVault, agrees. "In today's fast-paced society, where customers expect immediate assistance and instant gratification, the last thing you want to do is have a customer waiting in line to pay," he says.
For this reason, it's important to reevaluate your checkout efficiency often. What areas are lagging? What can be improved? Put yourself in the customer's shoes to find out what it's really like to buy something from your store — especially during peak times.
One technology that's helping stores speed up the checkout process is mobile payments. Mike O'Brien, senior engineer at marketing automation platform Sailthru, says mobile payments are the solution to the frustration often endured during long checkout lines. They combine the speed and efficiency of digital purchases, while allowing the tangible experience offered by in-store shopping.
Some companies, like Starbucks, are also realizing the benefits of combining mobile payment options with loyalty programs. "The most popular mobile wallet in the U.S. isn't Apple Pay or Google Pay; it's Starbucks Rewards," O'Brien adds.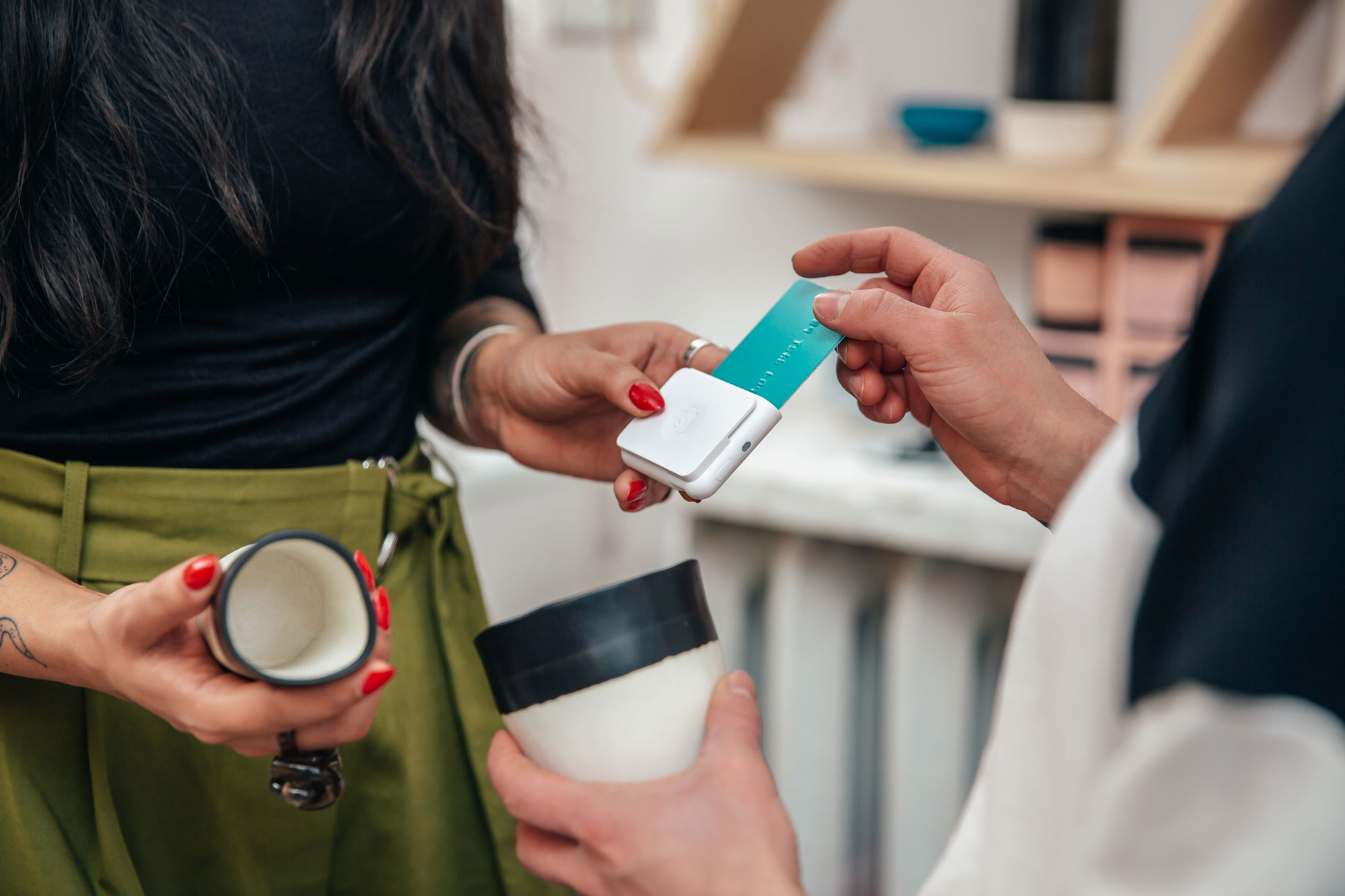 Well-Trained Associates
Hiring talented store associates is the foundation of a positive in-store customer experience. When customers feel comfortable asking questions and conversing with employees, they're more likely to stick around and buy something.
It's also important that store associates are experts on what they're selling, Jill Standish and John Jones at Accenture write. In addition to understanding the products, retail workers should also know about the overall trends and patterns driving the industry. This will help them anticipate customer questions and creates opportunities for meaningful conversations with those customers.
Interactive displays can supplement superior customer service too, digital signage expert Dave Haynes says. This is especially true in busy stores and during peak season events, where customers can outnumber associates. They offer a wealth of product knowledge for customers to access at their fingertips and can keep customers entertained and informed as they wait for associates to become available.
If you do decide to incorporate digital displays, tablets and other technologies, be sure that your staff is well-trained to use them, Jim Donaldson at item chain management solutions provider, Mojix writes. This goes for other tools like beacons, which can help staff identify loyal customers when they're in the store.
As brick and mortar stores compete with online retailers, understanding personal buying preferences will be vital for staying afloat. But creating personal experiences won't be possible without the proper collection of in-store data, Glen Kunene, editor in chief at API platform Nexmo, warns.
Gathering in-store analytics helps brands gain insight into customer needs, wants and behaviors. Then, these analytics can be applied to the in-store experience to better engage customers and establish emotional connections with them.
Images by: kasto/©123RF Stock Photo, Burst, Matthew Henry