Coworking is a booming industry that's united entrepreneurs, community builders and creatives from across the globe.
One of the core forces driving this growth and innovation is social media, which enables industry leaders to connect unlike ever before.
Whether you're in charge of a coworking space or you're thinking about starting one, following these 16 people below is sure to inspire and motivate you.
Amy Nelson, CEO and Founder of The Riveter
Amy Nelson is one of the major figures in Seattle's coworking community. Her coworking company, The Riveter, is an organization focused on women entrepreneurs, freelancers and employees. We noted in a previous post how The Riveter also offers wellness programs for members.
But the scope of Nelson's goals are much wider than creating an awesome coworking space. In a 2017 interview at Forbes, she describes her motivation for founding The Riveter as a place that can support women and provide them with a professional network.
Nelson says her inspiration came into focus when she became a mother — and when she learned how many highly trained professional women "off-ramp" their professional lives when they have children (43 percent). "In this statistic, I found greater clarity," she tells Forbes. "It strengthened my desire to help women—be it founders, freelancers or entrepreneurs—learn the skills they need to overcome the inequities they face."
Follow The Riveter on Twitter: @theriveterco
Liz Elam, Executive Producer of the Global Coworking Unconference Conference (GCUC)
Liz Elam is the founder of The Global Coworking Unconference, the largest coworking conference series across the globe. This organization is dedicated to driving evolution and innovation in the world of coworking. For that reason, their conferences are aimed at helping unite people across all industries that can play a role in coworking.
These include technology, real estate, business and all things work-related. On the GCUC Twitter feed, you'll find informative advice on all things remote work, creativity and business success.
Follow GCUC on Twitter: @GCUCGLOBAL
Iris Kavanagh, Founder of Coworking with Iris
Iris Kavanagh leads and consults coworking mastermind groups seeking deeper connections. She is also the founder of Coworking with Iris, which creates content for driving the coworking movement forward.
Whether its a workspace creator in real estate or a community catalyst in the creative arts, Coworking with Iris will introduce you to a wealth of inspiration about unconventional work environments.
Follow her on Twitter: @iriskavanagh
Jamie Russo, Executive Director of the Global Workspace Association
After being burned out and frustrated by corporate America's 9-to-5 schedule, Jamie Russo found solace in coworking.
She first created Enerspace Coworking to provide an opportunity for entrepreneurs to collaborate in a creative and inspiring environment. Then, she served as the president of the League of Extraordinary Coworking Spaces before becoming the Executive Director of the Global Workspace Association.
Russo's industry blog, titled Everything Coworking, helps industry players find, build, market and create effective coworking spaces that drive both revenue and productivity.
Follow her on Twitter: @evrythingcowork
Amit Gupta, Founder of Jelly and Photojojo
Amit Gupta is an entrepreneur and the creative mind behind Jelly, a casual and informative working event hosted in cities across the globe. Jelly is a unique approach to coworking because it doesn't unite people in a specific place. Instead, it focuses on flexible office spaces.
Jelly events can be hosted at coffee shops, offices and even people's homes. It provides remote workers with a chance to experience the creative brainstorming, sharing and camaraderie of a traditional office, without the drama and politics. On Amit's Twitter feed, you'll find endless inspiration on coworking, creativity and living your best life.
Follow him on Twitter: @superamit
Chelsea Rustrum, Sharing Economy Consultant
Chelsea Rustrum has a wide range of experience building communities, organizing events and consulting on the sharing economy. She is the co-author of a book, It's a Shareable Life, which focuses on the benefits and logistics of the sharing economy in the digital age.
Rustrum's work has operated at the intersection of collaboration, business and economics, showing how unconventional working environments can make entrepreneurship more accessible and efficient. Rustrum's Twitter feed spans all things tech and sharing, and you'll find interesting insights on topics like destination coworking, blockchains, online privacy, cooperative organizations and more.
Follow her Twitter: @chelsearustrum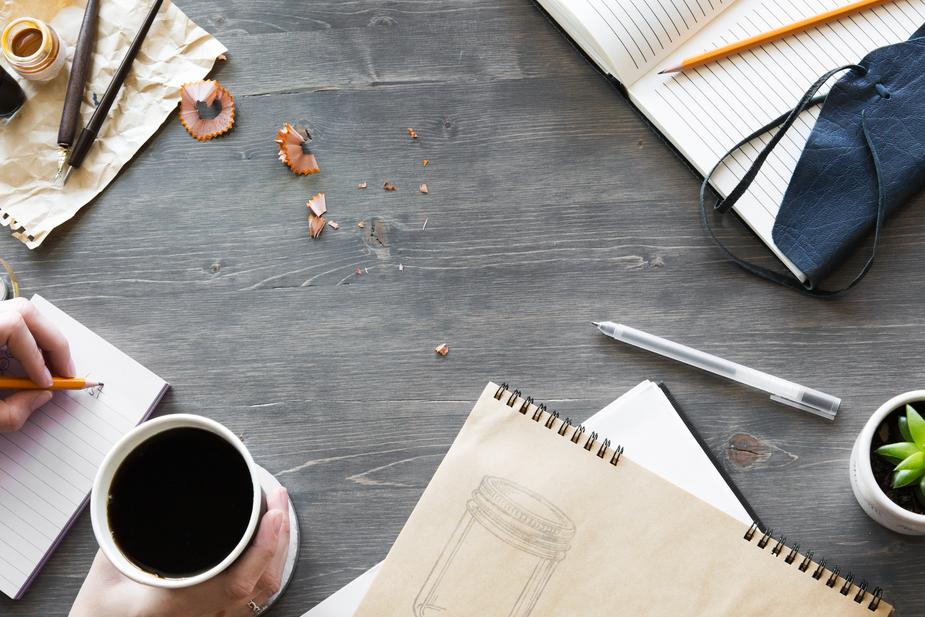 Alex Hillman, Founder of Indyhall
As the founder of Indyhall, a popular coworking space in Philadelphia, Alex Hillman knows a thing or two about collaboration. Hillman is a believer in strong relationships and work-life balance, and his coworking space emphasizes a well-rounded work experience that includes social and creative elements.
Plus, he is a writer and a podcaster. He uses both media to share information on everything from lighting design in coworking spaces to effective, inclusive community spaces. Follow Hillman on Twitter to stay updated with his philosophies on work, office design, goal-setting and collaboration.
Follow him on Twitter: @alexhillman
Gerald Smith, Founder and CEO of Plexpod Coworking
Plexpod Coworking unites entrepreneurs and startups in inspiring, innovation-driven offices. Founder Gerald Smith started Plexpod Coworking because he wanted to create a collaborative environment that was more inclusive to companies and creative thinkers, no matter what their background or resources.
The company also furthers equal opportunities for startups by providing essential resources like photography studios, event spaces, soundstages, kitchens and more. Plexpod currently has three spaces in Kansas City, but the organization plans on expanding in the coming years.
Follow him on Twitter: @GeraldSmith
Alex Ahom, Founder of SHHARED
SHHARED is a unique coworking business that helps bring freelancers, entrepreneurs and other digital nomads together in a single space in Hamburg, Germany.
Founder Alex Ahom leveraged his experiences working at places like Apple to create a coworking experiences that inspires creativity and productivity. Ahom also believes in creating coworking spaces that imitate the atmosphere of startup companies, and SHHARED's perks certainly evoke that feeling.
Follow SHHARED on Twitter: @shhared
Mike Larosa, Founder of Agora RDM
Agora RDM focuses on optimizing shared workspaces, boosting professional communities and managing commercial real estate spaces for coworking. As the founder of this company, Mike Larosa is an expert in both flex-use workspaces and non-traditional shared space concepts.
Larosa also has a background in real estate management, which enables him to provide superior shared workspace hosting services to people in need of collaborative spaces. Larosa's Twitter feed is filled with updates on the latest in digital and collaborative technology.
Follow him on Twitter: @thecoworkaholic
Felena Hanson, Founder of Hera Hub
Felena Hanson was one of the first founders to bring upscale coworking to women in the modern era. Her company, Hera Hub, provides relaxing, inclusive coworking for entrepreneurial women. In addition to providing entrepreneurial women with an inspiring place to work, Hera Hub also functions as a business accelerator that provides mentoring, business advice and collaboration.
Fenela Hanson is a mastermind when it comes to women's coworking spaces, and her company is currently expanding internationally. Follow her on Twitter for inspiration and advice on things like female empowerment, creative collaboration, business acceleration and gender equality in the workplace.
Follow here on Twitter: @felenahanson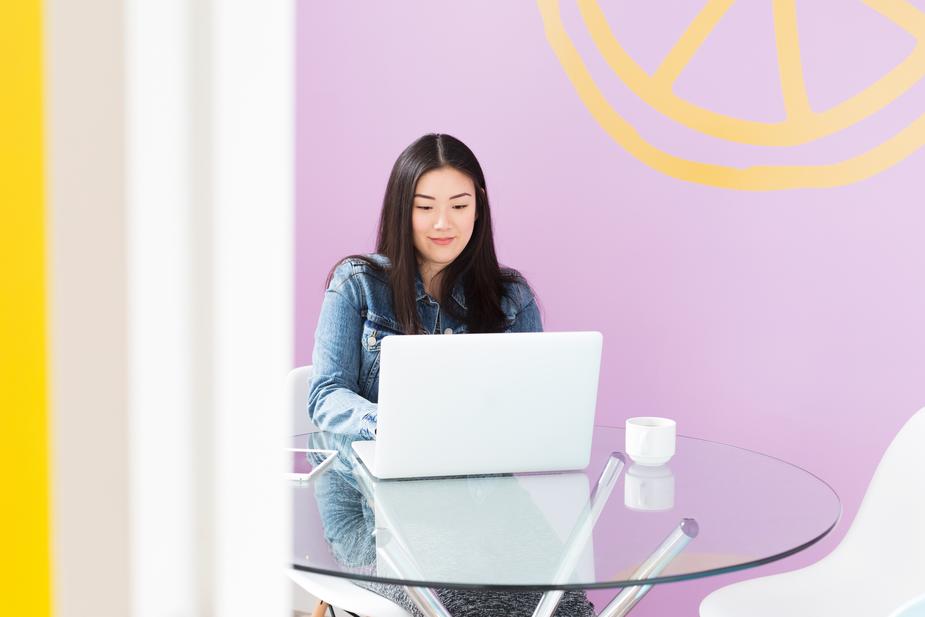 Jean-Yves Huwart, CEO of SocialWorkplaces.com
As a serial coworking conference creator, Jean-Yves Huwart's career has centered around bringing entrepreneurs and digital nomads together. This passion is what eventually led Huwart to create Socialworkplaces.com, a directory of events, information and news in the global coworking space.
The Social Workplaces blog is also a top-notch resource for thought leadership in the world of shared workspaces. Here, you'll find articles on topics like community building, office identity, coworking culture, real estate and more. Follow Hulwart to stay tapped into this exciting news source and learn more about the latest and greatest in coworking conferences and events around the world.
Follow him on Twitter: @JeanYves
Ramon Suarez, Author of The Coworking Handbook
Ramon Suarez is an accomplished work expert who has founded several companies in the European coworking industry, including Betacowork Coworking Brussels and Startups.be. He is also the president of the European Coworking Assembly and an active participant in the Belgium collaborative work community.
Additionally, he is the author of The Coworking Handbook, a practical guide for anyone who wants to open, run and manage a coworking space of their own. If you're interested in starting a coworking space or becoming an administrator in this field, Suarez should be at the top of your list for influencers to follow. On his Twitter feed, you'll find insights about learning, self-development, community building and all things creative co-working.
Follow him on Twitter: @ramonsuarez
Kristin Hull, Founder and CEO of Nia Impact Capital
Kristin Hull's expertise spans investing, social change, community building and more. She is the founder of Nia Impact Capital, an organization in Oakland that uses finance as a tool for social change and creative collaboration.
Hull is a firm believer in the power of creative spaces and collaboration to instill change in the world, and many of her projects have focused on doing good in the world. If you're looking to understand how finance, social change and community building come together, follow Hull on social media.
Follow her on  Twitter: @kristinhull
Cat Johnson, Coworking Storyteller and Content Strategist
Unlike many of the coworking space founders on this list, Cat Johnson has focused her career on researching and writing about the coworking industry. This makes her an excellent resource both for workers and space creators who want to stay updated with the latest trends and social issues driving change and innovation in the coworking space.
Johnson also has a popular newsletter, Coworking Out Loud, that dives into the details of what it means to be at work and work with other people. Follow Johnson and sign up for her newsletter to adopt a more empathetic and equality-focused approach to coworking.
Follow her on Twitter: @catjohnson
Tony Bacigalupo, Head Coach at New Work Cities
In an industry that's increasingly saturated with real estate moguls and money making machines, Tony Bacigalupo brings the humanity back to coworking. He regularly tweets about equality and choice being an important theme in this industry, and his multiple projects strive towards these ideals. As the head coach at New Work Cities, for example, Bacigalupo helps people of all backgrounds start their own coworking spaces.
He also is involved with coworking.org, a resource that helps people from around the world connect to other coworkers and find spaces to work near them. If you want to learn more about the heart and passion behind coworking success, don't miss out on insights from Bacigalupo.
Follow him on Twitter: @tonybgoode
Images by: Matthew Henry, Sarah Pflug, Sarah Pflug