From noisy neighbors to distracting drama, the open office can have its downfalls. On the other hand, cubicle environments have been known to stifle collaboration and creativity and isolate employees from social interaction.
That's why the latest movement in office design seeks to unite the benefits of both open floor plans and private workspaces. Here's how to master this delicate balancing act and create a space that promotes both independent productivity and collaborative ideation.
A Home For Everyone
More corporations are seeking to reap the benefits of offices that promote options for both collaborative and private work.
Pamela Hinds and Brandi Pearce, researchers at UC Berkeley and Stanford, respectively, have spent significant time and energy studying what makes an open office successful. Interestingly, they've found that a factor known as "place identity" — whether employees feel the office space aligns with their self-image and enhances their sense of belonging — plays a much stronger role in individual workplace success than what type of space it is.
Moreover, the researchers found that employees who found their workspace collaborative, social, flexible, energetic and comfortable had a stronger sense of place identity at work.
Mixed-use spaces also provide a better overall experience in the workplace. Christine Barber, director of the Gensler Research Institute, says fluid workspaces, in which people can design their own private or collaborative experiences, reflect autonomy and personal choice. When companies emphasize the agency of their employees, the employees feel a stronger sense of place identity and have an overall better experience at work — thereby enabling improved productivity.
A Healthy Culture of Privacy
This idea is further explored in an article co-authored by Steelcase colleagues Donna Flynn, Melanie Redman and Christine Congdon. They explain that organizations must come to understand the need for privacy at work. Privacy and collaboration aren't mutually exclusive, they point out. Therefore, creating more options for personalizing an employee's privacy at work might in fact boost team-wide collaboration. An emphasis on privacy also sets in motion the building of a workplace culture that supports employee choice, as Barber points out.
Fostering Trust in the Workplace
Multi-functional spaces can also promote cross-organizational trust. Ifran Nadeem, former executive at the global energy company TAQA, notes how the company had struggled to create an office space that represented its values. After some thought, TAQA decided to create a new environment that embodied these values: working together, courage, creativity and trust.
Steelcase explains how the company addressed those values in the office's design:
"The floor plan presents a seamless blend of open workstations and shared environments for privacy. Brightly colored furniture communicates informality and creativity, and glass partitions are decorated with graphics representing flowing waves of energy. Floor-to-ceiling windows offer expansive views of the Gulf and old Abu Dhabi, enhancing what is a dynamic yet serene office environment.
"Client meetings take place on the 25th floor, which includes a boardroom, numerous meeting rooms, an auditorium and, of course, a Majlis, the company's place of welcome."
Although changing a corporate environment can be scary, Nadeem says that the new workplace has more options for where and how to work. In turn, switching to an office with more choices provides employees with an opportunity to trust the organization, practice courage and have faith in the success of the business.
Promoting Employee Health
Another important aspect of varied workspace design is that it supports an office environment that's physically healthier. Mesve Vardar, director of industrial design at Humanscale, says that getting up and moving often is key to staying comfortable and preventing injury at work.
When there are more places to work, whether its a private office or a collaborative space, there are more opportunities for people to get up and move around. Alternating between sitting and standing positions while sitting at a desk is more ergonomic, and it can create better posture and increase focus, Vardar adds.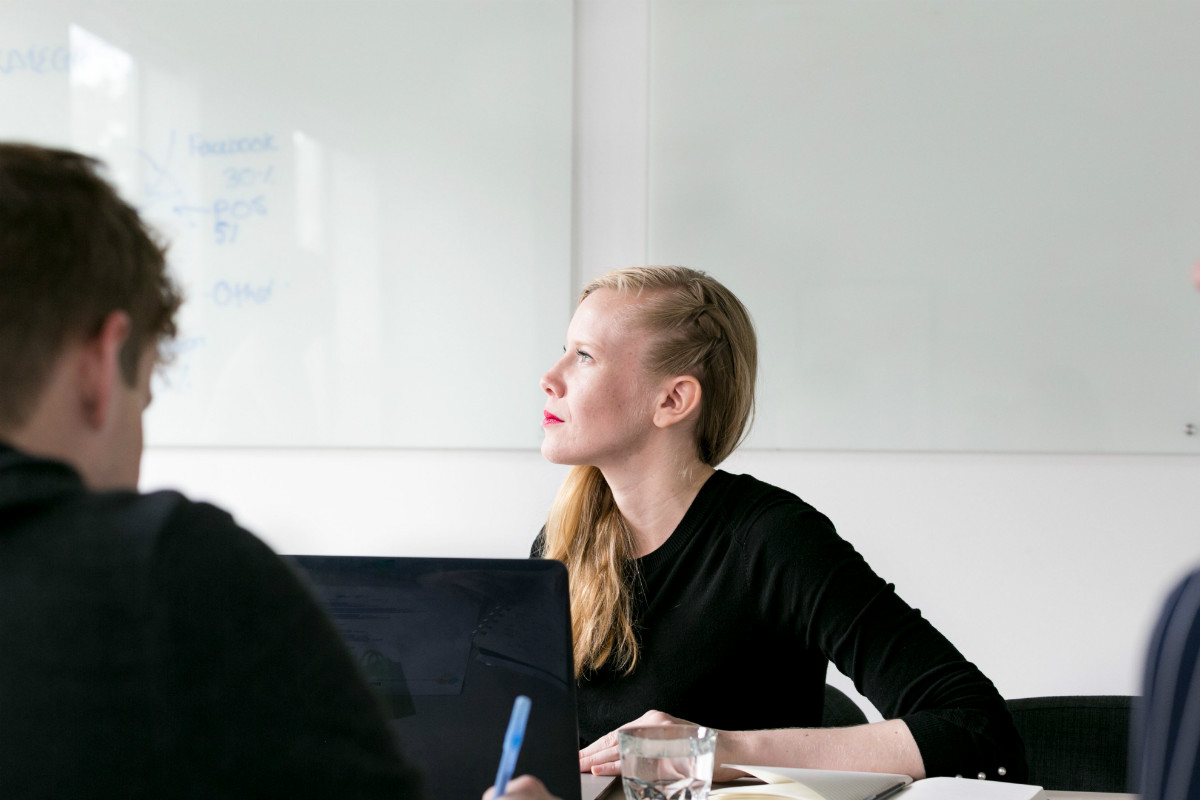 Employers Are Responding to These Benefits, Too
Varied office spaces are on the rise across all industries, and it doesn't seem like they're slowing down anytime soon. It was even the 2018 theme for NeoCon, a leading conference for designers and manufacturers in the commercial environment space.
This theme represents a shift away from individual workspaces like cubicles and private office spaces, instead dedicating more attention to the benefits of elements like moveable walls, soft furniture, hospitality seating and living office spaces (spaces that can be arranged into a variety of combinations for working and collaborating).
Byron Morton, vice president of leasing at NeoCon, adds that this is trending due to the advent of the activity-based workplace, where workers are provided with a variety of environments for working. He adds that these options might include collaborative workspaces, shared desks and private spaces instead of cubicles, designated desks and other spaces that emphasized solo-only work in the past.
What a Balanced Office Looks Like
It's clear that mixed-use workspaces are the best way to promote privacy, collaboration and employee choice. So how does one start designing a varied workspace that meets employee needs?
William Himmelstein, founder and CEO at Tenant Advisory Group, suggests starting by considering the needs of your employees. If the nature of the work requires many phone calls with clients, for example, then it will be important to have privacy pods, phone booths or options for private office seating where an employee could take a call.
At the same time, there should also be opportunities for collaboration within that environment, whether that's through conference rooms, team meeting spaces or weekly one-on-one check ins.
Example: RAND Corporation's Space
Looking at successful examples of balanced office spaces might also offer guidance and inspiration for people looking to emulate varied environments.
For example, consider a study by the global think tank RAND Corporation on the use of its own office space. Despite the fact that there were private workspaces for everyone in the office, RAND's research found that around 40 percent of its research staff were off-site on a given day, leaving the designated offices empty.
RAND Review lead writer Doug Irving points out that this prompted the company to rethink its office design, specifically with respect to how space was allocated for private vs. collaborative use. They decided to redesign the office to create a more social environment that promoted collaboration and reduced the designation on private, assigned seats.
Creating more choice for how to work loosened restrictions on movement and social exploration in the RAND office, resulting in improved collaboration and productivity.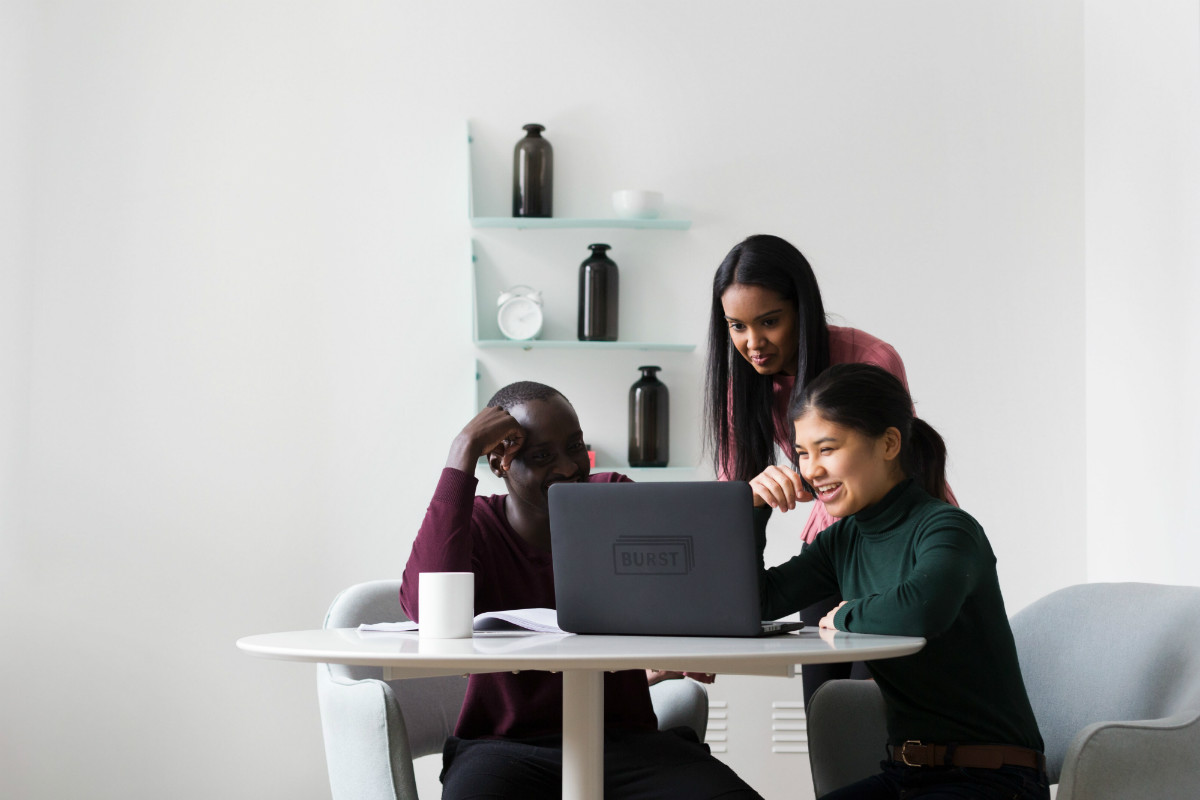 What Office Designers Can Learn From Google and Salesforce
Another example of successfully balanced office environments comes from the Salesforce office in San Francisco. Bisnow reporter Julie Littman says each floor of that building was designed with the employee environment in mind.
While one floor has conference rooms and training rooms, another features a mix of phone booths and privacy pods. Each floor is also equipped with a meditation room and a social lounge that features a park where employees can exercise on the track, grab something to eat, sit in the grass and socialize with friends.
Innovative ideas such as these can also help us understand what's currently working in varied office design — and give a glimpse of what's on the horizon.
Take a look at the private drop-down meeting pod designed by MIT and Google, for example. Tech writer Bruce Brown reports that this impressive innovation essentially hangs in the ceiling of an office via a retractable shell that can lower and raise the office on demand. This pod creates opportunities for private work or small-group collaboration within a more open office setting without using up floor space when not in use.
Small Office Spaces, Same Solution
Blogger and interior designer Jenny Komenda also offers some wisdom that she learned when designing her small office. Although she originally decided to keep one small back room designated as a conference space, she realized that she actually needed the room to take private calls in.
So, she keeps her office door open and moves freely into the larger, shared spaces when she's not on a call, and employees have multiple options for sitting within the shared space. This shows that interior design should be fluid and flexible, and that no office design decision should be permanent.
Understanding how people create successful flexible workspaces at home might also provide inspiration for large scale office environments. For example, Fast Company associate editor Katharine Schwab explains that moveable walls are a core way to create an office that caters to both private and open spaces.
Whether its a large corporate meeting room or a small at-home workspace, offices that flex on demand can help create a more dynamic environment that better meets worker needs on any given day.
Images by: StockSnap, Sarah Pflug, Sarah Pflug