Despite the power of technology to improve human efficiency, the construction industry has sometimes been slow to adopt such innovations.
Until recently, anyway.
The newest advancements in tech are enabling all sectors of the construction industry to become more efficient. These include leveraging a robot to reduce labor costs and 3D printing a home to get a head start on building.
Here are seven of the most notable innovations driving faster, smarter builds across the construction industry.
Note: We have not included our building block technology from this list. Instead, this is an overview of the complementary technologies driving other innovations.
1. Building Information Modeling
Building information modeling allows architects and builders to create digital representations of a project's physical and functional characteristics. Thomas Goubau, co-founder and CEO of AproPLAN, argues that business information modeling makes it easier and more efficient for project managers to predict and manage the lifecycle of a building project.
Dean Banks, CEO at UK-Based construction firm Balfour Beatty, also touts the benefits of business information modeling. He notes that BIM enables more accurate logistics planning, which in turn helps better align customer expectations.
Using BIM to see exactly what the finished product is helps projects become more successful for both customers and builders.
2. Big Data
Thanks to access to huge stores of data and predictive analytics, BIM has the ability to save contractors a large sum of money.
As pointed out by contractor management software Initiafy, big data is playing an essential role in the accuracy of building information modeling. With the ability to better predict the costs of a building project, big data and BIM are helping construction companies avoid surprise costs.
Likewise, big data also helps construction project managers predict equipment and worker shortages, as the team at construction reporting software company Raken note.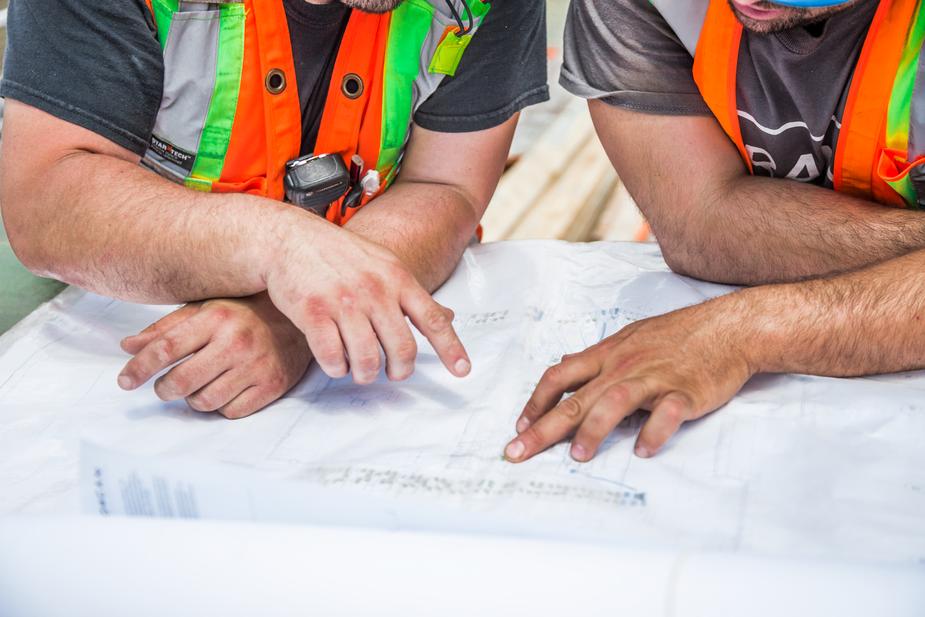 3. Virtual Reality
Here is one more technology that pairs nicely with BIM.
Recent advancements in virtual reality have enabled building information modeling to become even more realistic and complex. For example, Autodesk digital marketing manager Adam Higgins explains that virtual reality can be used to immerse clients — and other project stakeholders — in 3D project building models.
This is especially beneficial for large-scale commercial and public projects, such as a hotel or an airport terminal. These models help construction companies win buy-in from stakeholders because they make it easier to visualize and understand the project throughout the building process.
In addition to improving client interactions, virtual reality technology can also help the construction industry become more nimble. Small changes in real-life model implementation used to take weeks or even months to rectify. With VR, 3D building models can be updated instantly to help builders and planners foresee adaptations to the build. This helps prevent scope creep and keeps the project on task, writes Autodesk senior construction manager Dace Campbell.
Similarly, VR models eliminate the need for client walkthroughs. Shane Scranton, co-founder and CEO of IrisVR, uses the example of physicians and medical staff needing to walk through a new operating room to ensure that it will meet the needs of the space.
Instead of engaging in these walkthroughs and implementing changes halfway through the build, VR enables all stakeholders to assess the space and suggest changes, no matter where in the world they are.
4. Robotic Prefabrication
Robotics can be used to prefabricate buildings and their foundations. In fact, 40% of all houses in Sweden are already being constructed by robots on factory floors, Rani Molla and April Glaser at Recode report.
Prefabrication enables construction companies to reduce labor costs and speed up building processes to get homes built more efficiently.
5. Semi-Automatic Masons
Robots can also automate processes, improve efficiency and boost worker safety when it comes to repetitive tasks such as laying bricks or lifting materials.
Zenith Engineers CEO Nikhil Choudhary discusses how semi-automatic masons (SAM) are one such product leading the way. Though some people fear robots will replace human labor, SAM actually works in harmony with human masons by helping them lay bricks faster.
Although one of these robots costs around $500,000, reporter Luke Dormehl explains that the technology has the potential to transform the industry forever. The SAM leverages a conveyor belt, robotic arm and concrete pump to lay about 3,000 bricks per day. By contrast, a person working alone can lay about 500.
Additionally, a SAM can reduce lifting by 80 percent and save companies at least 50 percent in labor costs, according to Construction Robotics, makers of the SAM100 model. The SAM also tracks production data, which can then be analyzed and compared to help construction companies improve processes.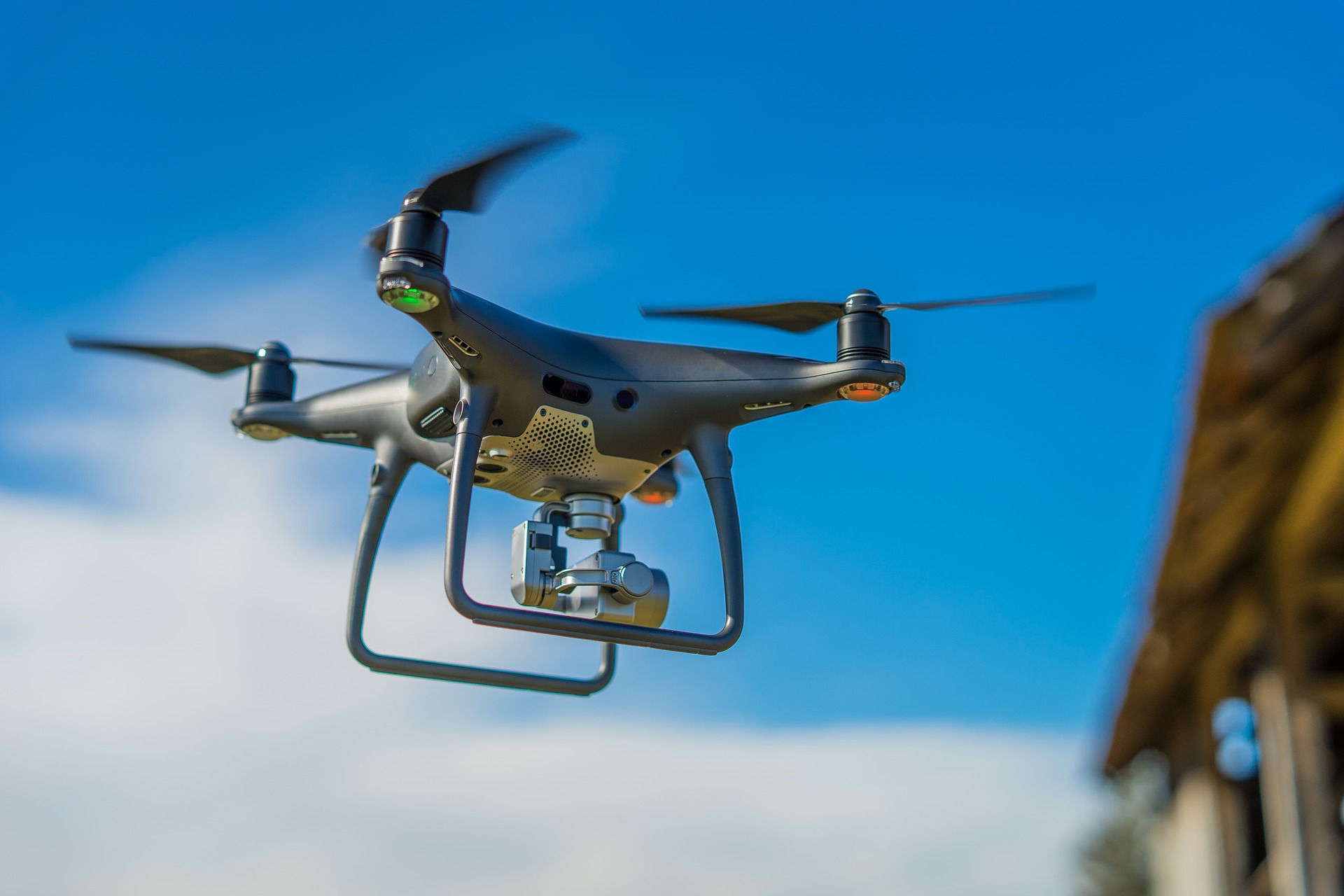 6. Digital Construction Platforms
Another robotic innovation revolutionizing construction efficiency is the digital construction platform, or DCP, from MIT Media Lab.
So how exactly does DCP work? IEEE Spectrum's Evan Ackerman explains: DCP is a robot arm that can safely create large-scale structures on site. The DCP is essentially a self-contained printer that can create a building in under a day.
The robot sprays quick-dry foam walls that are then filled in with concrete for further. Domes and roofs can also be created with the DCP to create entire buildings. The first prototype built with DCP was a 12-foot-high dome completed in around 14 hours.
According to David Chandler, institute writer at MIT Technology Review, a DCP differs from other 3D printers primarily because it is mobile. DCP is a free-moving system that can operate outdoors or indoors to create a building of any size.
This robot essentially bridges the gap between building robots and 3D printers, as most 3D printers are limited by size, location and mobility, according to writer Rhodri Marsden. The DCP can also be programmed to work at any time of the day to create large-scale prototypes faster than ever before, which helps improve public support and buy-in of proposed projects.
7. Drones
Safety monitoring and design checks traditionally have required the use of planes, cranes and data personnel.
As pointed out by UAS Strategy and Business Development Director Mike Danielak, drones reduce the need for these elaborate operations and make it much safer to check worksites in a shorter amount of time.
Strategist Eric Halsey agrees that drones are a more efficient way to check for progress and productivity on the job. Halsey adds that footage shot by drones can be analyzed to show job progress to clients. This help keeps stakeholders involved and interested in the construction project and enables managers to hold workers accountable.
Images by: Matthew Henry, Shopify Partners, Curriculum_Photografia