From recycled building materials to holographic floor plans, the construction industry is bubbling over with transformative ideas.
This is a big shift in an industry that hasn't always rewarded innovation as much as other industries. Today, however, we are seeing the introduction of a wealth of exciting technologies that will change everything about modeling, planning and building for good.
Here's a comprehensive look at the biggest trends in current construction — and how technology is poised to support massive productivity and growth in the coming years.
Design and Modeling
Initially, the rise of digital modeling software caused traditional architectural drawing to become less important in the building planning process. However, a more recent trend is showing that the most beneficial plans blend both traditional and digital techniques.
Post-Digital Architectural Drawing
In fact, architect Sam Jacob touts the use of Adobe Photoshop and Illustrator to slice, explore and recreate existing architectural imagery in a way that neither drawing nor architecture-specific tools are capable of.
In this post-digital approach to drawing, Jacobs adds that his firm's greatest goal is to reassert architectural drawing as a way of making the world and to "reclaim the drawing as a primary site where an architectural idea is staged."
3D Modeling
In addition to blending physical and digital rendering techniques, experts in the field are also working to refine the project-based benefits of 3D architectural modeling.
According to DesignBlendz, which provides 3D rendering and design services to architects and builders, 3D renderings enable designers to showcase several realistic options to a client at once. These software models help clients see a more detailed future building from a variety of angles, which improves communication and keeps everyone on the same page.
3D models also allow architects and builders to explore new frontiers in architectural concepts. Ignacio Martín, senior software developer at Limenius, explains that virtual renderings are rooted in exploration and problem solving. With no limits on who architecture can help or where it can be implemented, VR extends the boundaries of traditional modeling and changes the way we think about physical space.
Holograms
Holograms are another cutting-edge rendering system transforming the way we approach architectural modeling.
Maria Lorena Lehman, an expert in architectural innovation, explains that holographic architectural representation systems provide the greatest accuracy of all imaging technologies to date. Because they offer an immense level of accuracy and detail, they facilitate stronger, faster decision-making between clients and team members.
One benefit of mobile holograms is that they're easy to share and replicate. Alternatively, hologram tables exist in a fixed space while making it easy for clients and builders to engage in virtual experiences collectively.
New Atlas writer Loz Blain details the benefits of architectural holograms in a fascinating piece on Euclideon, the world's first multi-user hologram table. This table allows up to four people to interact with a detailed holographic image through small glasses.
While this hologram technology can benefit multiple industries, Euclideon explains that it has specific benefits for the architecture and construction spaces. Specifically, users of the technology will be able to immerse themselves in a 3D hologram of the building project — whether that's exploring different rooms in an office building or playing with the scale of trees in a park.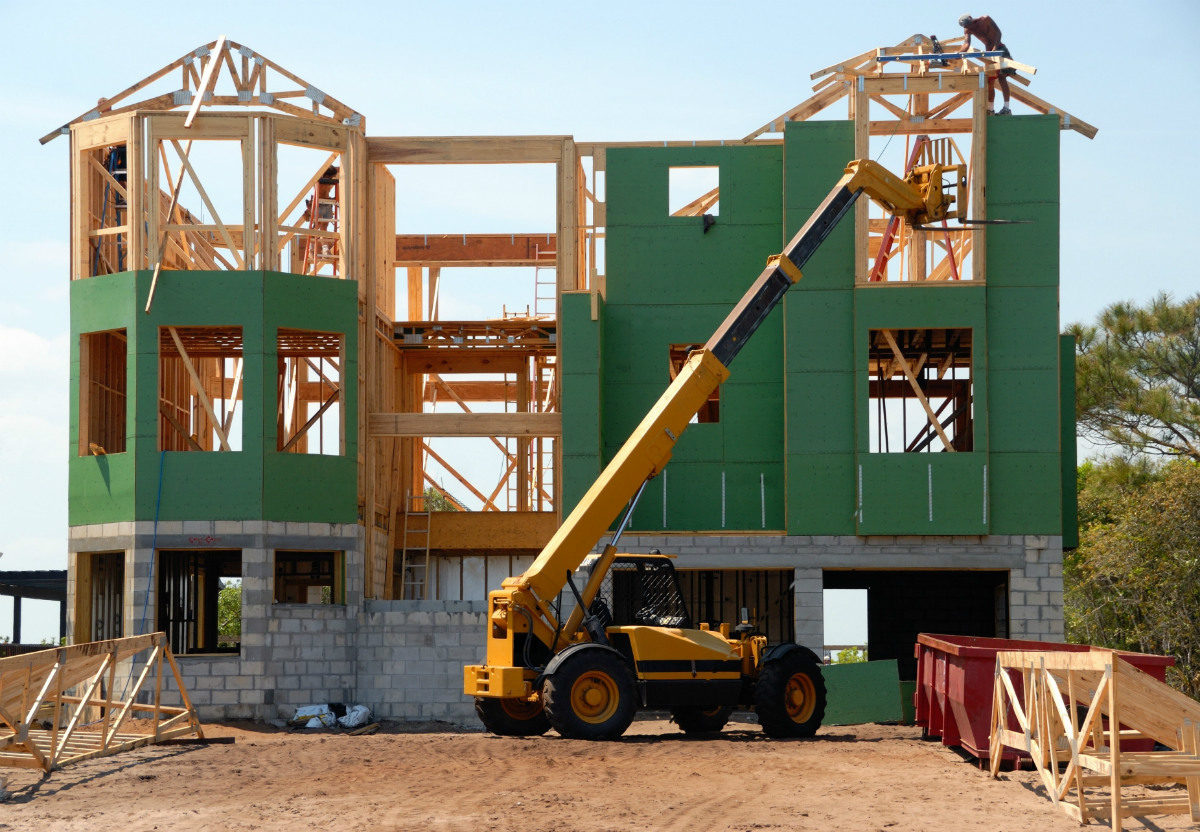 Building Materials
Traditionally, architectural materials that offer convenience and affordability have been prioritized over those that offer safety and sustainability.
For example, drywall is one of the most common materials used across both residential and commercial construction, yet it poses threats to air quality and ground pollution. Independent sustainability consultancy BuildingGreen, Inc., points out that drywall — which comprises up to 15 of all construction debris in landfills — can leach toxic chemicals into our air and water.
Despite the ubiquitous presence of drywall across modern buildings, new technologies are providing hope for a cleaner, more sustainable future. Dirt Craft Natural Building, for example, lists a number of sustainable alternatives to drywall. These include adobe, lath and plaster, wattle and daub, wood, and varying combinations of clay and natural materials.
Sustainable Building Materials
Meanwhile, magnesium oxide board is a realistic drywall alternative that's already being used at a mass scale in the eastern world.
As Cadillac Coatings Canada, Inc., an architectural powder coatings contractor, points out, magnesium oxide board (MgO) is flame-, moisture- and insect-resistant. It also is extremely sturdy and works well with other eco-friendly building materials like stucco, brick, stone, tile and wallpaper.
While MgO is currently less available and more expensive than drywall, an increasing shift toward sustainable building standards could necessitate it becoming more accessible.
Recycled Building Materials
In addition to natural, safe and sustainable materials, recycled building supplies are one of the best ways to standardize sustainable construction in the future.
One approach is to recycle conventional building materials such as concrete, untreated timber, asphalt paving, trees, metals and more. Recycling education app Recycle Coach explains how these materials can all be repurposed into additional construction and landscaping materials.
Moving forward, companies can work toward creating processes and technologies that divert these items from the landfill and give them new applications in the building sector.
One of these organizations is NEST (Next Evolution in Sustainable Building Technologies), a project from the Swiss Federal Laboratories for Materials Science and Technology. NEST works to test, tweak and demonstrate new sustainable materials in realistic contexts. The organization aims to create eco-friendly building materials that minimize resource use, leverage recycled supplies and create healthier, more sustainable buildings for people from all walks of life.
EmagiBlock®
Our patented EmagiBlock® building technology is also an ideal alternative to drywall. It is versatile, sustainable and re-usable, and can be constructed, infinitely reconfigured and re-purposed for a fraction of the time, effort and cost of traditional construction. The patented, precision-built platform is comprised of lightweight ABS plastic interlocking blocks, faced on both sides with environmentally friendly medium density fiberboard panels (MDF), and turnkey assembly components such as headers, connectors, doors, windows, glass, trim and finishes.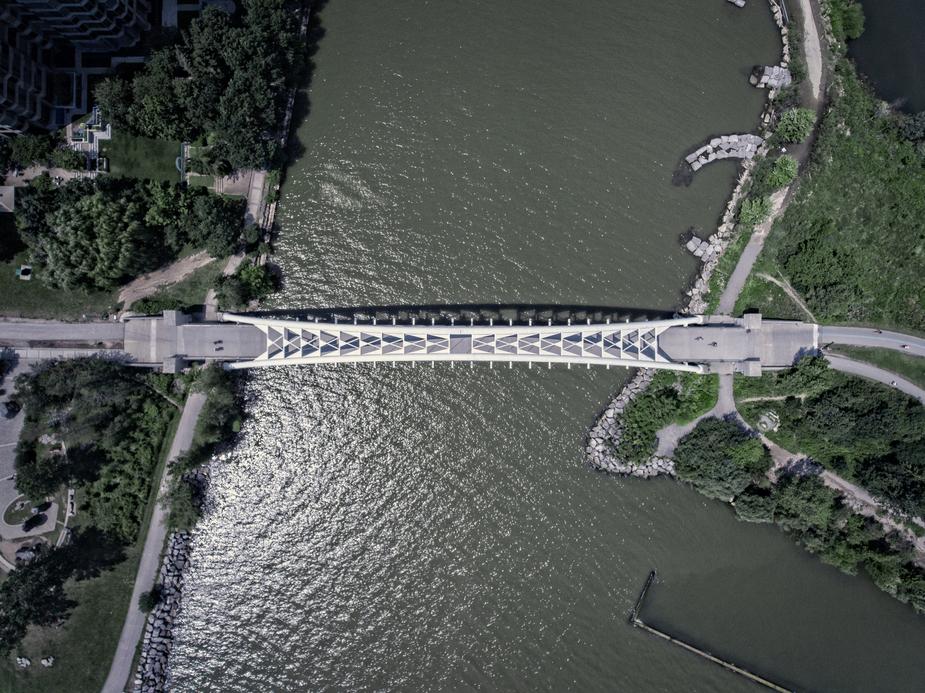 Contracting and Building
Traditional stick and frame construction has struggled to keep pace with technological innovations of other industries.
As housing reporter Marisa Kendall notes, retail and agriculture industries have grown in both labor force and market size 15-fold since 1945. In contrast, the construction industry's growth has remained flat. Today, innovators are working to design and prototype technology that can help the construction industry keep up with other industries and compensate for labor shortages in the industry.
One prime example is a suite of software created by Built Robotics, which is designed to create new modes of productivity without relying on additional humanpower to get a job done. In other words, automation. Built Robotics' software applies the same technology used in autonomous cars to power self-driving construction robots that help move earth and debris around construction sites.
Drones are another technology already helping boost productivity in construction through aerial mapping and safety checks. Drones are poised to play an even greater role in construction by seeing through materials to decipher what the human eye cannot.
Specifically, Trimble Inc.'s Sarah Null explains that a drone with x-ray vision has recently been produced to see through and behind walls using wi-fi signaling. These signals help builders develop 3D maps and models of unknown areas, which can improve worker safety and speed up building times.
Tech writer Luke Dormehl adds that this technology could also improve structural monitoring of large-scale civil projects. Using a drone to test the structural health of a bridge, for example, would be much faster and safer than using a human-powered aircraft. The drone would also be able to test areas that are hard for humans to reach with traditional testing methods, thereby capturing more detailed information and extending the capabilities of structural monitoring.
Images by: Lorenzo Cafaro, Pixabay, Andrew Gosine