Small offices can be cozy and comfortable, but they can also pose logistical challenges for a growing company. Fortunately, adopting a flexible office design can help you maximize the workspace functionality for ultimate productivity.
Here's how to breathe new life into a small office with an innovative, flexible layout.
Maximizing Space in a Small Office
Maximizing space is essential when you're redesigning a space-challenged office. That's why it's so important to find functional storage solutions that work with your employees' needs without taking up excess space.
For example, office retailer Victoria Furnitures suggests that vertical storage is the best way to maximize space in a small office. In addition to freeing up more floor space for furniture, vertical storage options create the illusion of height — making a small space feel bigger than it really is.
Amanda Stillwagon at Small Business Trends agrees that vertical storage is essential when maximizing space in a small office. She also adds that creating activity centers can increase efficiency and and save on space. For example, creating one printing station in an office that's used by multiple people — instead of providing every desk with a printer — is an easy way to make things more efficient. Additionally, packing and shipping supplies might be kept in another corner for people to use, rather than giving everyone a drawer in which to keep tape and envelopes.
If optimizing storage is a priority for your new office design, Bevmax Office Centers owner Rick Feld suggests converting papers and documents into digital files. Flexible office designs tend to prioritize employee workspaces, which might mean that there's less room to store traditional files and papers. The good news is that digitizing papers is easier than ever, and it ensures that your existing storage space is only used for essential employee and company documents.
After considering storage, consider the flexibility and functionality of your small space as much as possible. Valerie Dennis Craven at Buildings.com says that it's key to creating space that encourages a variety of ways to sit and work.
"The more ways a single space can be used, the more often it will be used" she adds. When a small office space has maximum functionality, the size of the space becomes much less important.
AdvantEdge Workspaces adds that increased functionality can save both time and money for a growing company. It also reduces overcrowding because it creates new was to accommodate and arrange people. Moreover, the ability to change an office often helps promote a change of scenery, which may encourage creative stimulation and productivity in a way that a small, unchanging office doesn't.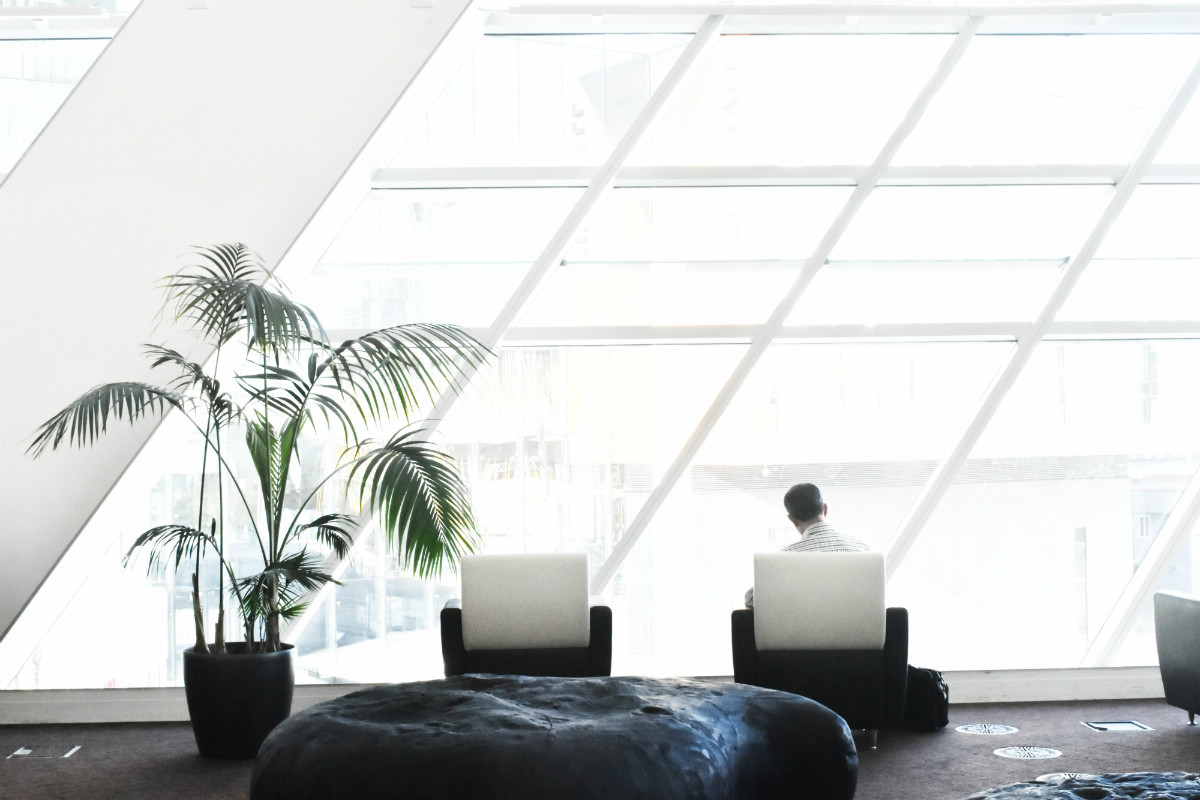 Simple Workstations
Office furniture that flexes to meet different needs is a great way to create more space in a small office, according to freelance writer Ada Teicu. She demonstrates how the NINO Office system, an adaptable workstation, encourages flexibility and creativity in the workplace.
The desk is composed of numerous satellite objects, including multiple desk platforms and hangers, on a single standing post with wheels. This way, multiple people can work at the post, with their desks at varying heights. Alternatively, one person can work at this flexible station alone, moving it about the office to a location that meets their needs.
Another idea for creating a multi-environment office comes from SnackNation, which offers healthy snack subscription boxes for the office. This company suggests outfitting a small office with smaller, customizable workspaces. These workspaces can be extremely simple, since bulky cubicles and desks tend to use up precious space.
Additionally, you might consider filling the office with basic desks and comfortable office chairs, with no designated office spaces, that can flex to accommodate different needs. This approach to simple materials was leveraged in the VodafoneZiggo office in Holland, which was designed by Swiss firm Evolution Design.
Here, low cost solutions such as simple wooden desk frames and acoustic paneling help maximize the needs of a call center. Although the furniture is basic, colorful design touches, wall graphics and plants add personality so these multi-use spaces don't feel impersonal.
A long bar table might also be a smart option for small office spaces. Work Design Magazine showcases one office in India in which there is a height-adjustable table and bar stools. This space is great for long design discussions and group meetings, but it could also provide a space for people to work individually. The chairs maximize comfort, but the table maintains a simple aesthetic that accommodates universal needs.
Mobile Walls and Space Dividers and Privacy Pods
Moveable walls and space dividers are another important way to increase space in a small office.
In the offices of the creative design studio Heller, for example, easy-to-move mobile space dividers make it easy to design the space for either solo or collaborative work. Since small offices might not have space for both cubicle areas and collaborative areas, moveable walls allow a small space to accommodate both of these working styles.
There is also the problem of client calls. A privacy pod that can serve as an office phone booth, provides a place that team members can use for quiet calls, without dominating the footprint of a small space.
Marketer Taylor Landis, who has worked in an open office, agrees that moveable walls and multi-use spaces are key to creating a more productive office environment. For her, the ability to transition from solo work to collaborative work helped her keep her privacy and get work done without feeling pressured from the distractions and discerning eyes of others.
This is especially true in a small office, where people might feel as if they're constantly being watched or distracted by others. Collaboration is certainly important, but the ability to also close off coworkers when needed can ensure that people in a small office stay productive and friendly with one another.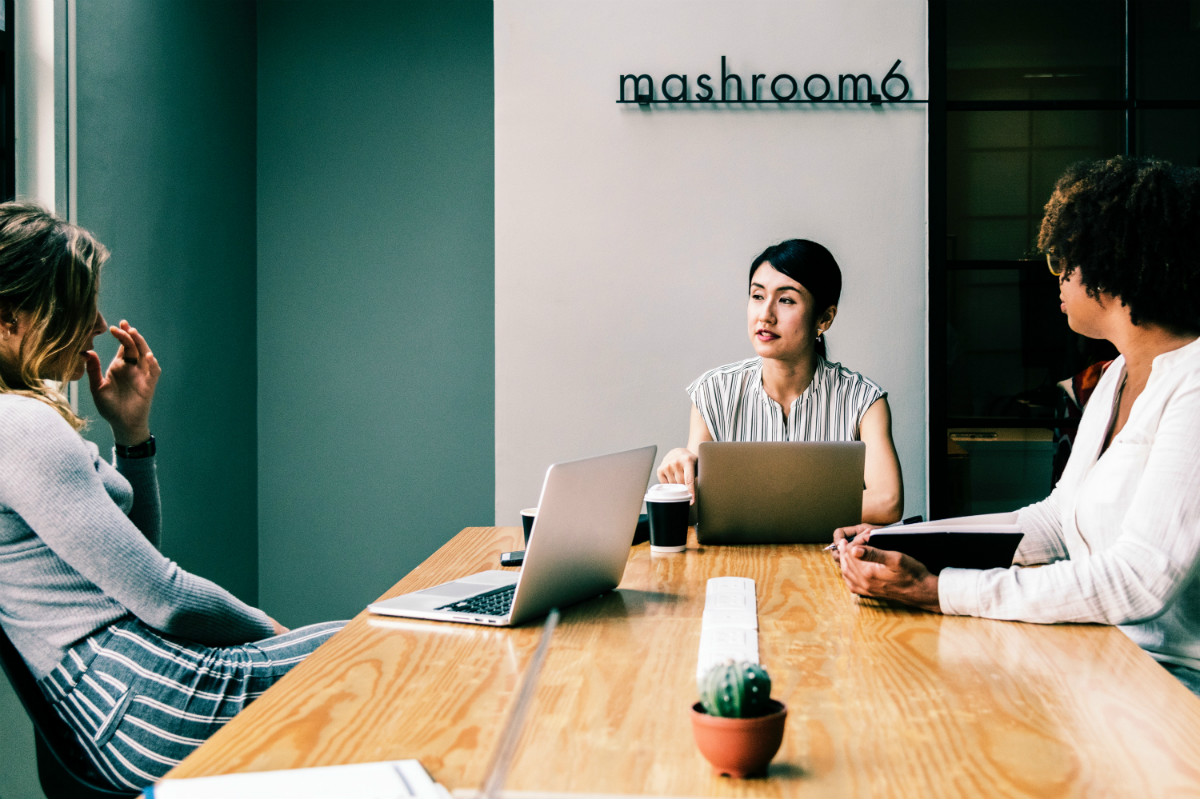 Improving the Employee Experience
Incorporating more multi-purpose workspaces into an office can also create an improved employee experience.
As Laura Entis points out at Fortune, not having assigned seats enables people to move more freely between their home and the office. The traditional cubicle office not only takes up more space but can create competition between people, adding to the stress and negative energy of a workspace.
But with the elimination of assigned seats, it's easier for everyone in an office to work, collaborate and take a break when they need to. At the same time, adding more flexible spaces to a small office can drive autonomy and employee freedom unlike before.
Software company Talmetrix created neighborhoods in their office so that employees could move between departments to collaborate with different people and within small teams. This signaled a major step away from the traditional nine-to-five office approach, which prioritized the time spent in an office chair over the actual productivity of each employee.
Knotel founder Amol Sarva adds that innovations in workplace flexibility are enabling more companies to inhabit more compact workspaces. With booming city populations and soaring rent prices, flexible workspaces help companies save money on office spaces without sacrificing company growth and productivity. Sarva believes that this trend will continue to rise as more offices also offer remote work flexibility, with more people working either at home or from their office as they please.
Flexible, efficient workspaces also represent a transition to more human-centered offices in the corporate world. WorkSpace Today, a publication by Polycom, explains that today's most successful companies are examining all employee touchpoints to find opportunities for improvement. Providing independent, personalized workspaces was once prioritized in the office because it was thought that working solo was the most productive option.
Today, companies are realizing that choice and flexibility are much more important in the workspace. That's why innovations in design and function are much more important than physical space in an office.
Images by: Bruce Mars, Eunice Lui, RawPixel