With digital-first brands disrupting every market — from mattresses to glasses and beyond — it's easy to see why someone might think brick-and-mortar stores are on their way out.
However, this is a short-sighted view of the dynamic between physical stores and online shopping.
More and more ecommerce brands are finding success in the brick-and-mortar realm, and one big reason why is the pop-up shop. Here's how.
Why Get Physical?
With the overhead cost efficiencies that ecommerce can provide, a retailer may feel hesitant to start building stores in real life. That's understandable.
However, professionals like Francesca Nicasio believe there's still plenty of demand for brick-and-mortar stores. After all, she notes that in the first quarter of 2017, offline shopping still made up more than 90 percent of all sales in the United States. There are still large slices of market share to be had.
"CPGs that don't have a brick-and-mortar presence could be missing out on revenue opportunities," Nicasio writes. "That's why if you're a brand that's been doing business primarily online, it may be time to explore opportunities in the brick-and-mortar realm."
Further, creating an in-person space for your digital-first brand gives you a variety of online and offline sales channels (i.e. an omni-channel sales strategy), which is one big competitive differentiator in a crowded digital retail universe, says Sucharita Mulpuru, a retail analyst at Forrester Research.
Warby Parker found that going from an online-only brand to having a brick-and-mortar presence actually increased brand awareness. The glasses company's CEO, Dave Gilboa, says that this halo effect goes both ways, too: About 75 percent of in-store shoppers visit the website first.
Though there are many benefits for online brands that go physical, there can be some major concerns, too. That's where soft launching with pop up shops can make a difference.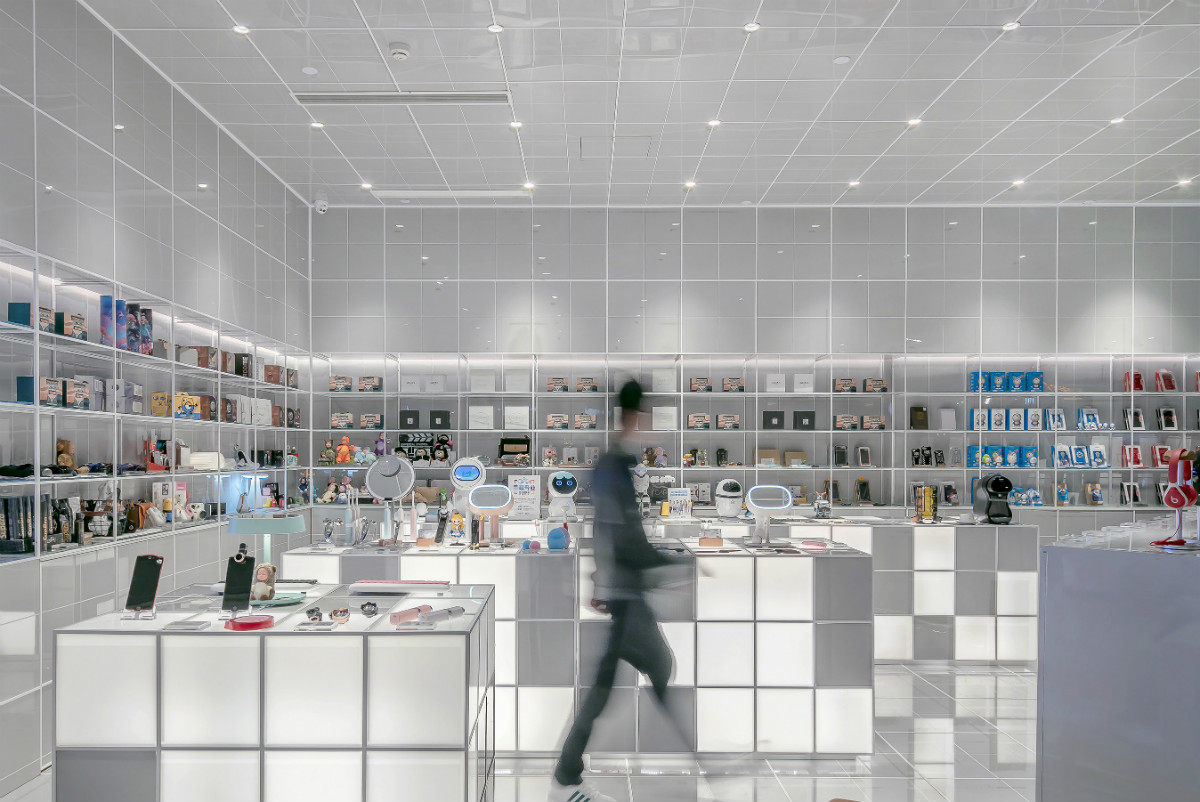 Test Your Ideas Before Fully Investing
If you're thinking about moving from ecommerce to omni-channel, Dr. Franz T. Lohrke at Samford University argues that pop-up shops can be a great way to test the demand for your product in physical stores.
"Pop-up shops provide a way for entrepreneurs to test-market an idea without investing a lot of money into a business," says Lohrke. "These shops are low-cost, portable, and provide a way to gather valuable information directly from customers to improve a product."
If you feel confident in your idea for a retail space but are not sure where to launch first, a pop-up shop can be a great way to test markets, too. Stephan Wembacher, founder of the internationally successful Côte&Ciel, knows that success in the retail world hinges on tests like this.
"Success in retail is all about testing," Wembacher says. "You have to test it out. The best way to do this is the Pop-Up Store model." Through pop-up shops, Wembacher found that new product launches were more successful for his brand in America than France, for example.
Even after you've open a first (or a 50th) brick-and-mortar store, pop-up shops are still useful for testing new products, whether in markets where you already have a presence or in new markets.
John Burbank, who is in charge of global corporate development and strategic innovation for Nielsen, argues that this method of testing products and ideas is still quicker than testing online, and it offers real-time customer feedback that you simply cannot get through digital sales channels.
More on that second point in a moment.
Offer Your Customers an Experience
Retail experts — like Marc Gingras, CEO of Foko Retail — predict the companies that will succeed in retail will be the ones that offer experiences, not just places to spend money.
"In 2018, retailers will invest more resources in experiential shopping, with the understanding that the role of stores is shifting away from pure product distribution, to a much more experience-centric model," Gingras says.
And there are plenty of exciting ways that a pop-up shop can facilitate these engaging experiences. Ali Kriegsman, co-founder and COO of Bulletin, believes in-store retail can provide a richer setting to engage with customers. She compares it to video chatting with a loved one versus spending time with them physically. While both interactions allow you to speak to the other person, one is undoubtedly richer in context and experience than the other.
For some shoppers and brands, the experience is all about personalized service. While algorithms are getting quite intelligent, there's nothing like the consultation of an experienced professional.
Luxury consignment retailer The RealReal has tried exactly this in its new Las Vegas store. "We've created a unique, omni-channel business and our brick-and-mortar experience really brings our brand to life," says Julie Wainwright, the company's founder and CEO. "It allows people to interact with our experts and get the personalized service they are looking for."
For brands like Boll & Branch, a luxury bedding company, the main reason for a physical store is to give customers the tactile experience they need to become fans of the brand. The company's founder, Scott Tannen, explains that popping up in luxury retail centers helps customers see that Boll & Branch offers the same luxury quality at a lower price. "So now you'll be able to feel our product in a location 20 yards away from something five times as expensive, and you'll see that it's actually better," he explains.
If you can create that authentic engagement, you can provide an experience that keeps customers coming time and time again. Retail consultant Bruce Winder reminds business owners and CMOs that these pop-up shops serve as an important brand touchpoint — so long as the experience matches the brand's values.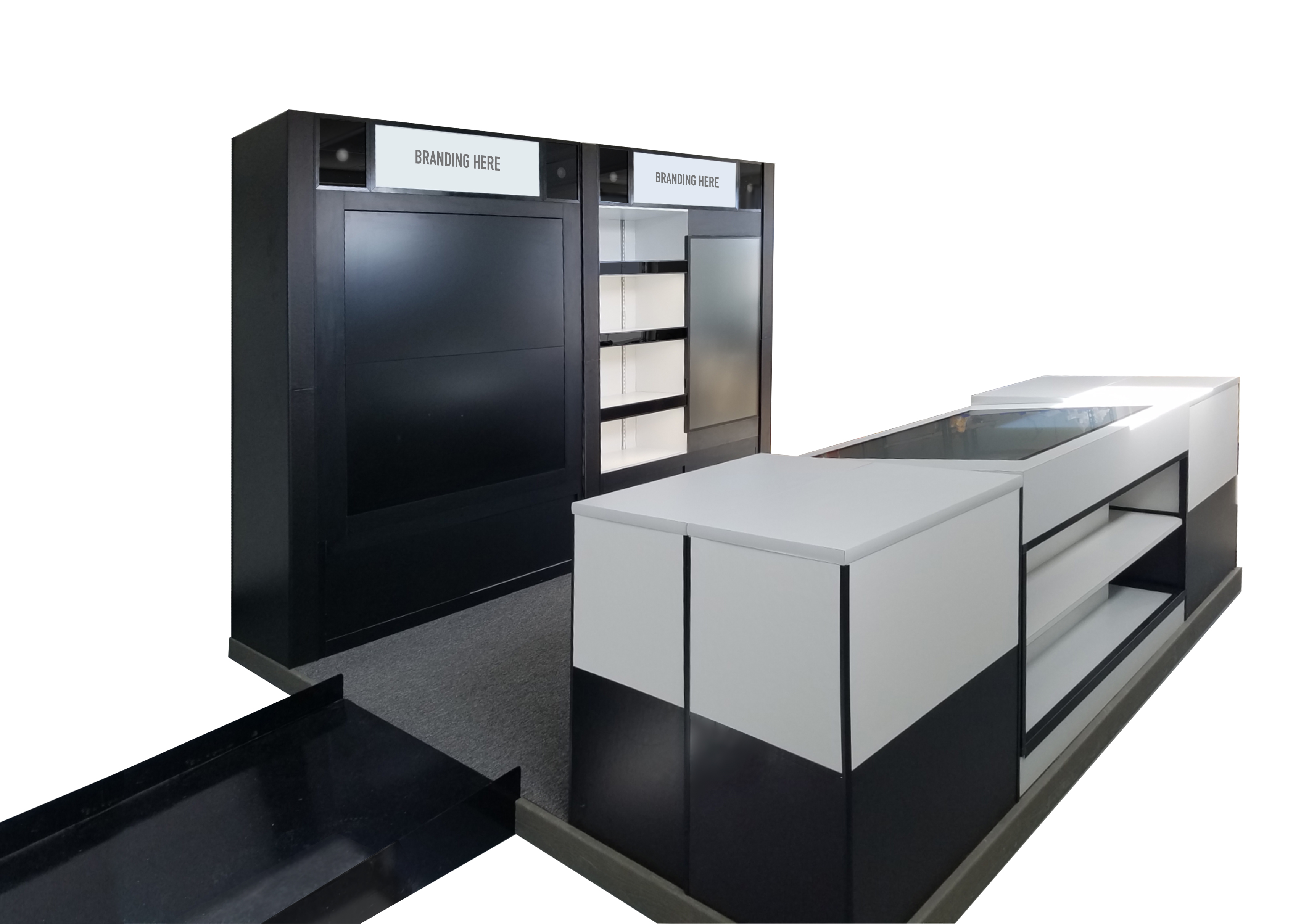 Your Customers and Brand Can Learn from Each Other
While slick websites offer an idea of a brand's look and feel, only an in-person experience can allow customers to really "get" what your brand is about. Instead of relying on an About Us page, you can offer an authentic experience that let's customers learn about your company and products.
ThredUP, an online-first thrift store, took exactly this approach to their brick-and-mortar transition. TechCrunch reporter Fitz Tepper says ThredUP hopes to show people who don't normally shop at secondhand stores what their brand is all about.
"While the startup has grown tremendously, on track to sell 10 million items this year alone, in order to continue to grow their core online business they need to expand to new users who may shy away from thrift stores, by showing them that there is a safe side to secondhand goods," Tepper writes.
While ThredUp wants customers to engage with the brand, ModCloth hopes to gain a deeper understanding of its customer base via brick-and-mortar retail. The company is now opening a permanent store, but it first tested the idea with a tour of pop-up stores to find out exactly what its customers wanted in a retail space.
"And what we heard, time and again from everybody — and these are women from all walks of life — that they loved ModCloth for the values we stand for and they loved the product," ModCloth CEO Matt Kaness says. "They just wanted more of it and they wanted it in real life. They wanted a chance to interact with our team."
With that kind of feedback, the team knew that a physical store was a no-brainer.
Tips to Make Your Pop-Up Shop a Success
No two pop-up shop strategies will be the same, so it's important to be strategic. That said, some tried-and-true tactics could be useful. These include:
Making the pop-up event exclusive in some way. Lindsey Groepper, president of BLASTmedia, suggests sending out an email invitation to current customers and local influencers to get the buzz going.
Meeting your potential customers where they are. Shopify's Braveen Kumar points out that location is a huge part of making your pop-up successful, too. Not only should you think about how many people will happen across your pop up, but you should think about who those people are. For example, if your target demographic is new moms, you might not want to set up shop in a busy nightlife area on a Saturday evening.
Making you pop-up shop engaging. Amy Koo at Kantar Retail says pop-ups are most successful when they make people want to continue engaging with the brand.
Make It Happen
A pop-up shop can help an ecommerce business soft launch into the physical retail world, but you have to take the right steps to make it a reality. Emagispace can help.
With budget-friendly, modular pop-up fixtures, Emagispace can help you quickly create an amazing experiential space so you can focus on testing your marketing ideas and reaping the benefits of omni-channel sales.
images by: Clark Street Mercantile, Xianjuan Hu, PJ Accetturo